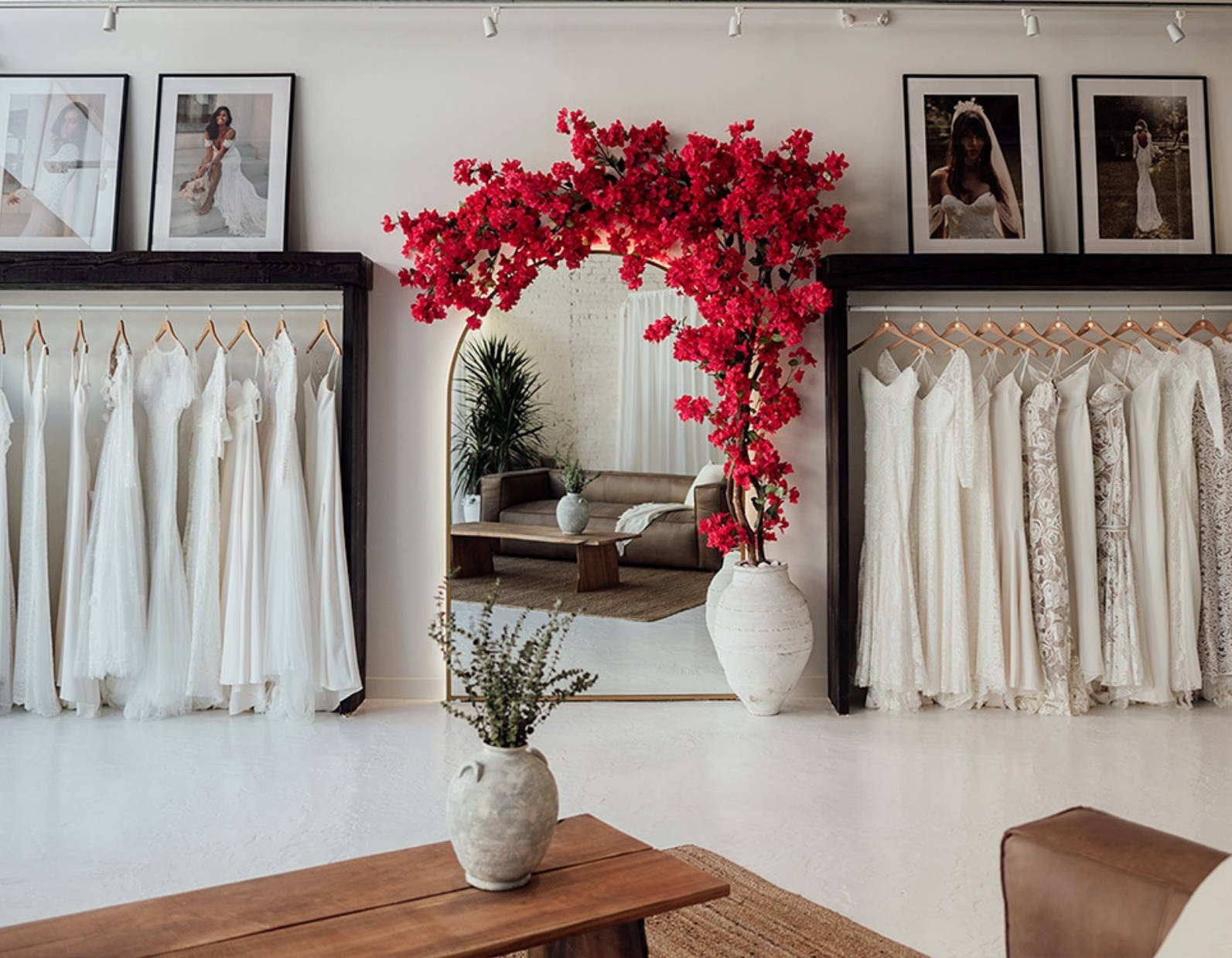 For a one-of-a-kind bridal experience, look no further than our Phoenix bridal boutique. From the moment you arrive, you'll be greeted by one of our talented stylists before settling into your private and luxurious suite, where you can relax and enjoy this special moment. 
When booking your appointment, we recommend you select your five favorite dresses, so we'll have them ready for you to try on. With our curated selection of dresses, we are confident you'll find the perfect one to complement your style, body shape and wedding theme.  
Let's find "the one" together! Book your bridal appointment online now.
Take a Look
Inside the Space
Phoenix, Let's Get Married!
Our Phoenix bridal boutique has been designed with the Grace Loves Lace woman in mind. Featuring rich, earthy textures, our Phoenix location is a vast, open, white-washed space with contrasting recycled timber features, providing the perfect backdrop for your bridal shopping experience. We have transformed an incredible space, with gold, leather accents and an abundance of natural light. 
From the moment you walk into our bridal boutique, you will be greeted by your own friendly stylist with a chilled glass of bubbles, before moving into your private styling suite, where you'll try on our luxurious wedding dresses at your leisure. Your appointment will be anything but rushed – this is your chance to take your time, feel the fabrics, experience the comfort of our silhouettes and envisage yourself on the most magical day of your life. 
During your appointment, you'll experience hand-crafted gowns created from premium laces, crepes and silks, that are ethically and sustainably made. Whether you're a modern, classic, bohemian or luxe beauty, our collections include an array of wedding gowns to empower you and make you feel like the best version of yourself on your special day. 
We have no doubt you will be totally enamored once you've found 'The One' and our Phoenix stylists are so honored to be a part of this unforgettable experience with you.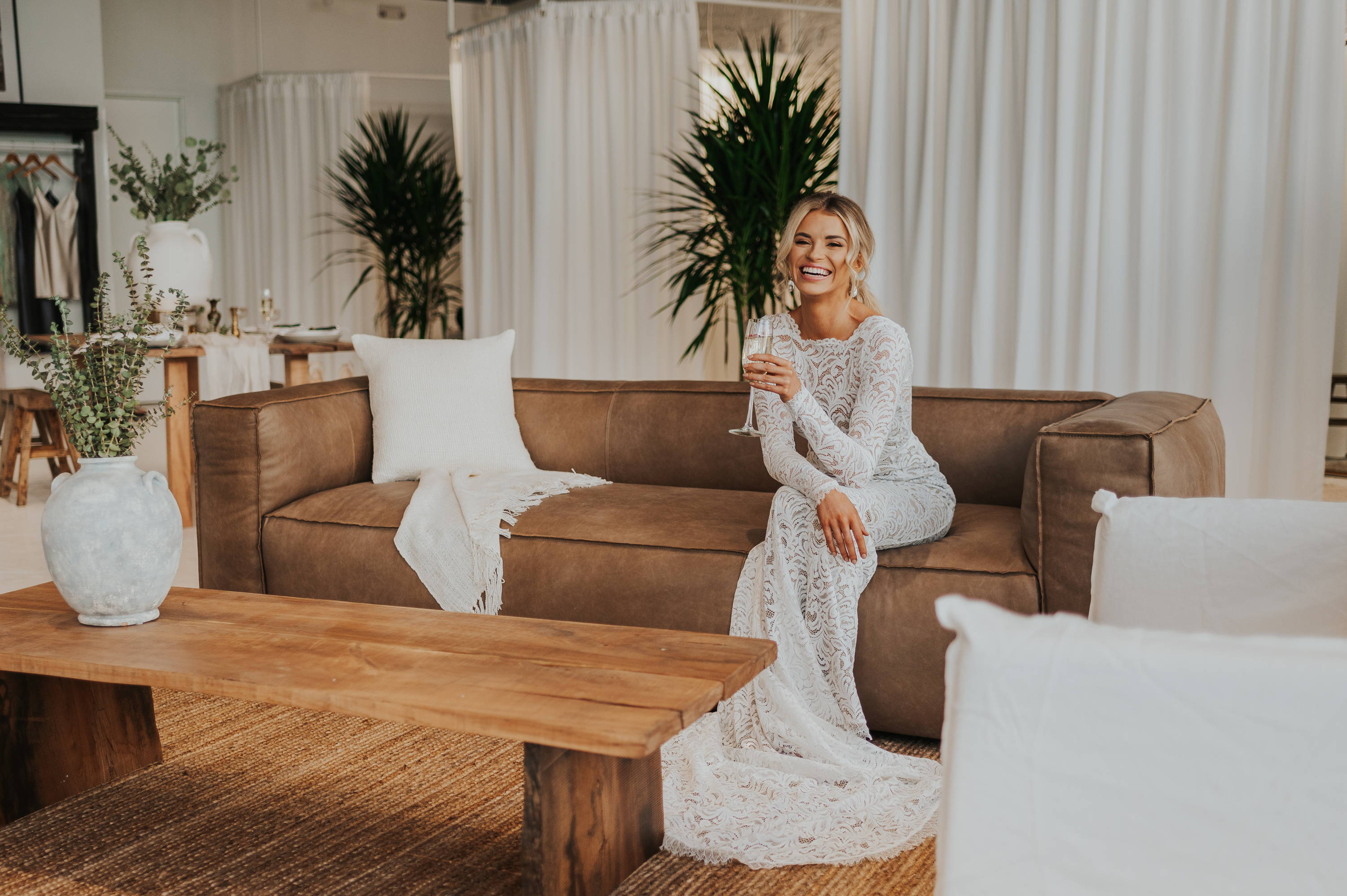 MON

9:00 am - 5:30 pm

TUE

9:00 am - 5:30 pm

WED

9:00 am - 5:30 pm

THU

9:00 am - 7:00 pm

FRI

9:00 am - 5:30 pm

SAT

9:00 am - 7:00 pm

SUN

9:00 am - 5:30 pm
MON

9:00 am - 5:30 pm

TUE

9:00 am - 5:30 pm

WED

9:00 am - 5:30 pm

THU

9:00 am - 7:00 pm

FRI

9:00 am - 5:30 pm

SAT

9:00 am - 7:00 pm

SUN

9:00 am - 5:30 pm
Phoenix Bridal Boutique Gallery
Step inside our stunning Phoenix, Arizona bridal boutique. This space was crafted with beauty and creativity, ensuring every bride who walks through our doors leaves feeling powerful, confident and ready to say, "I do".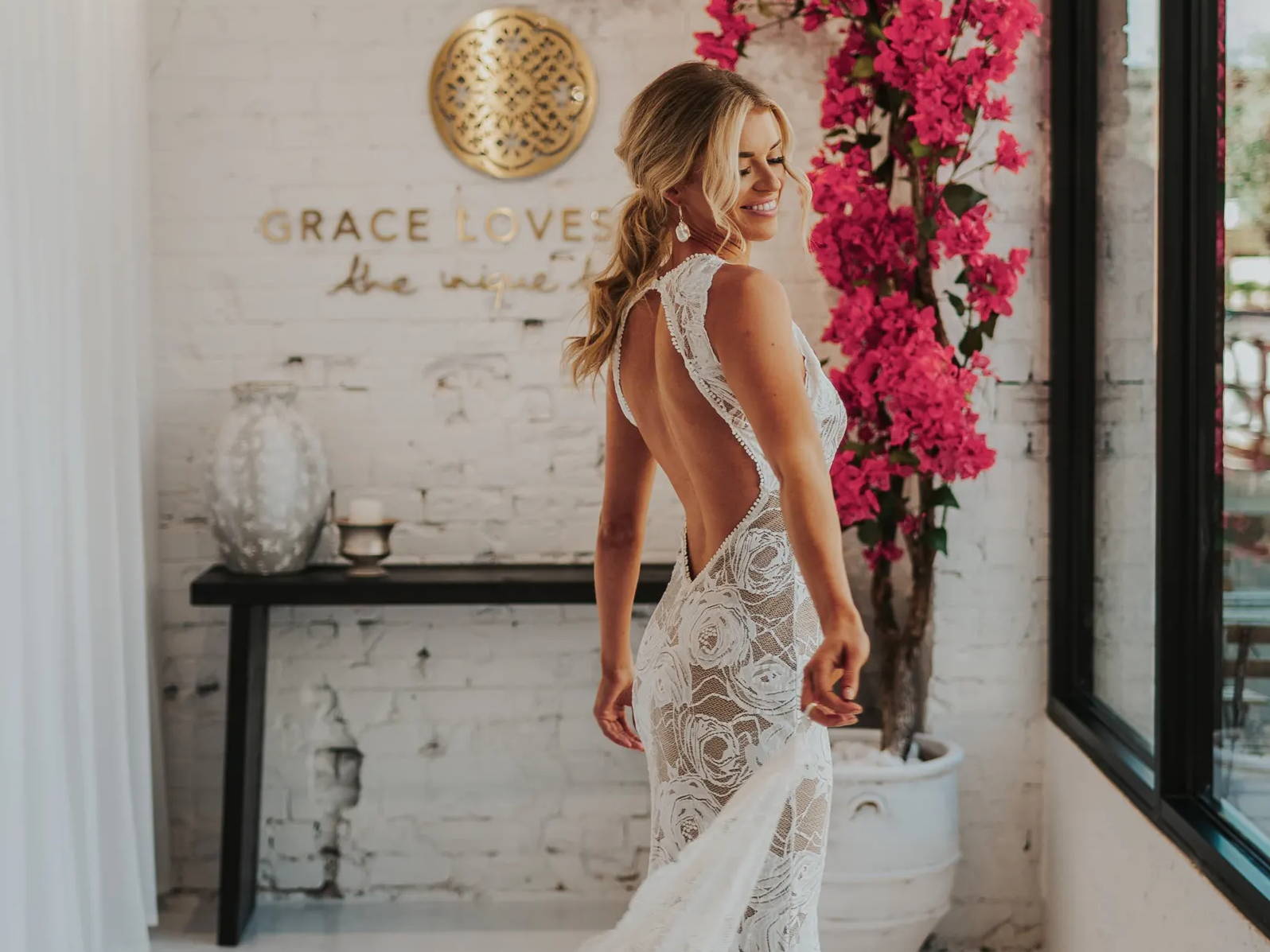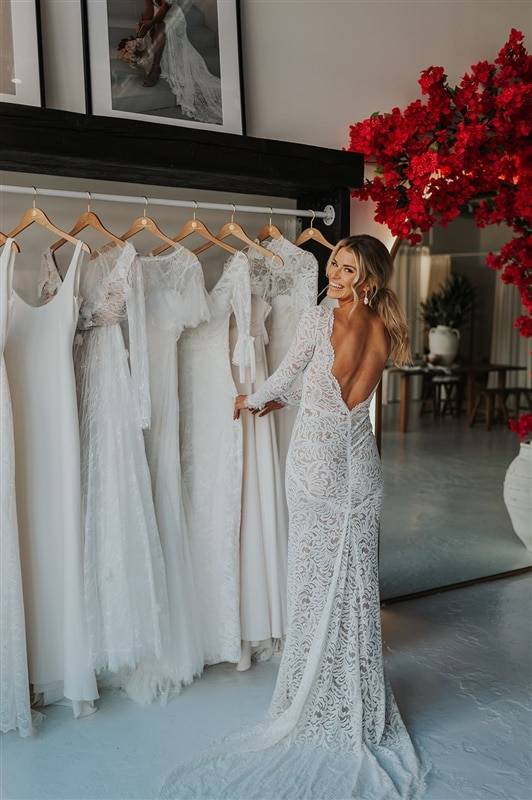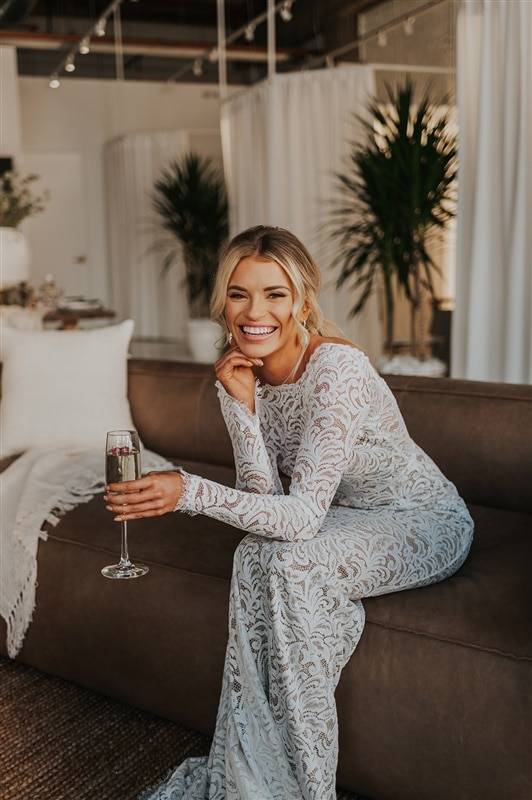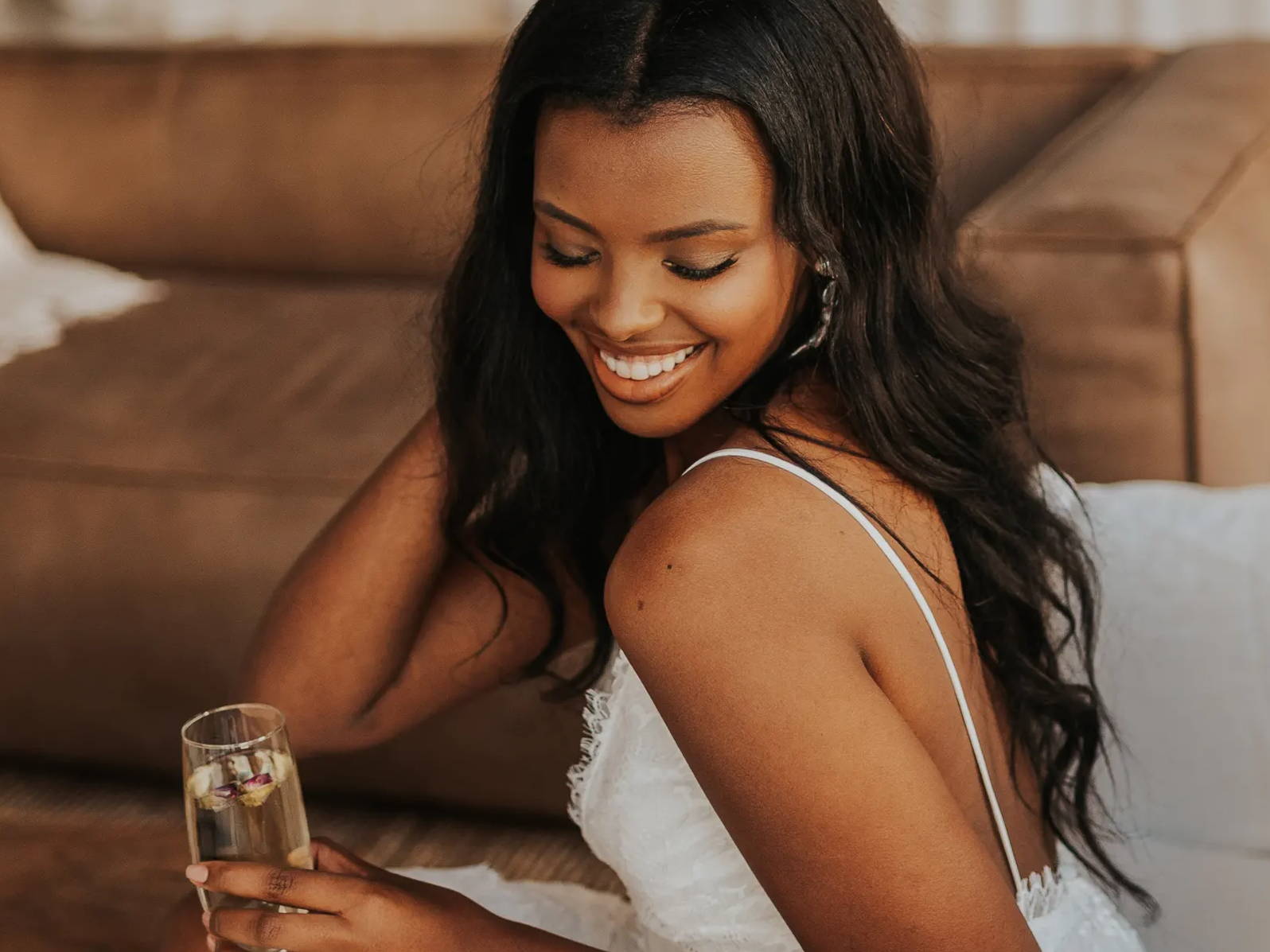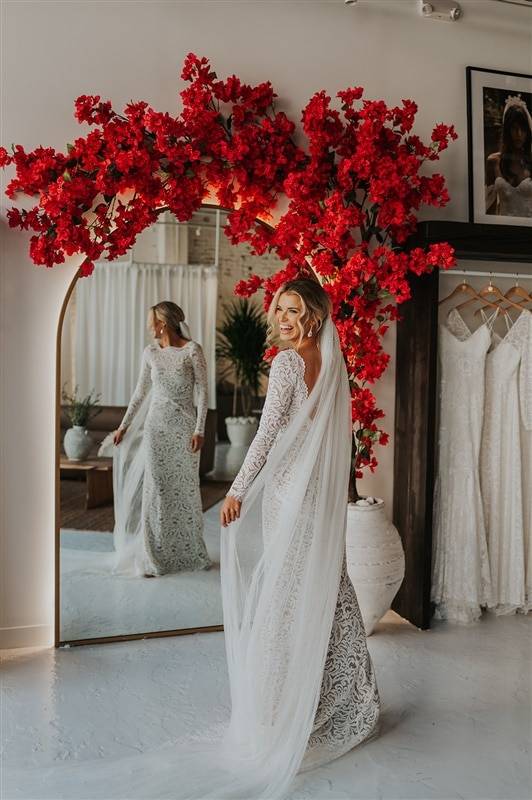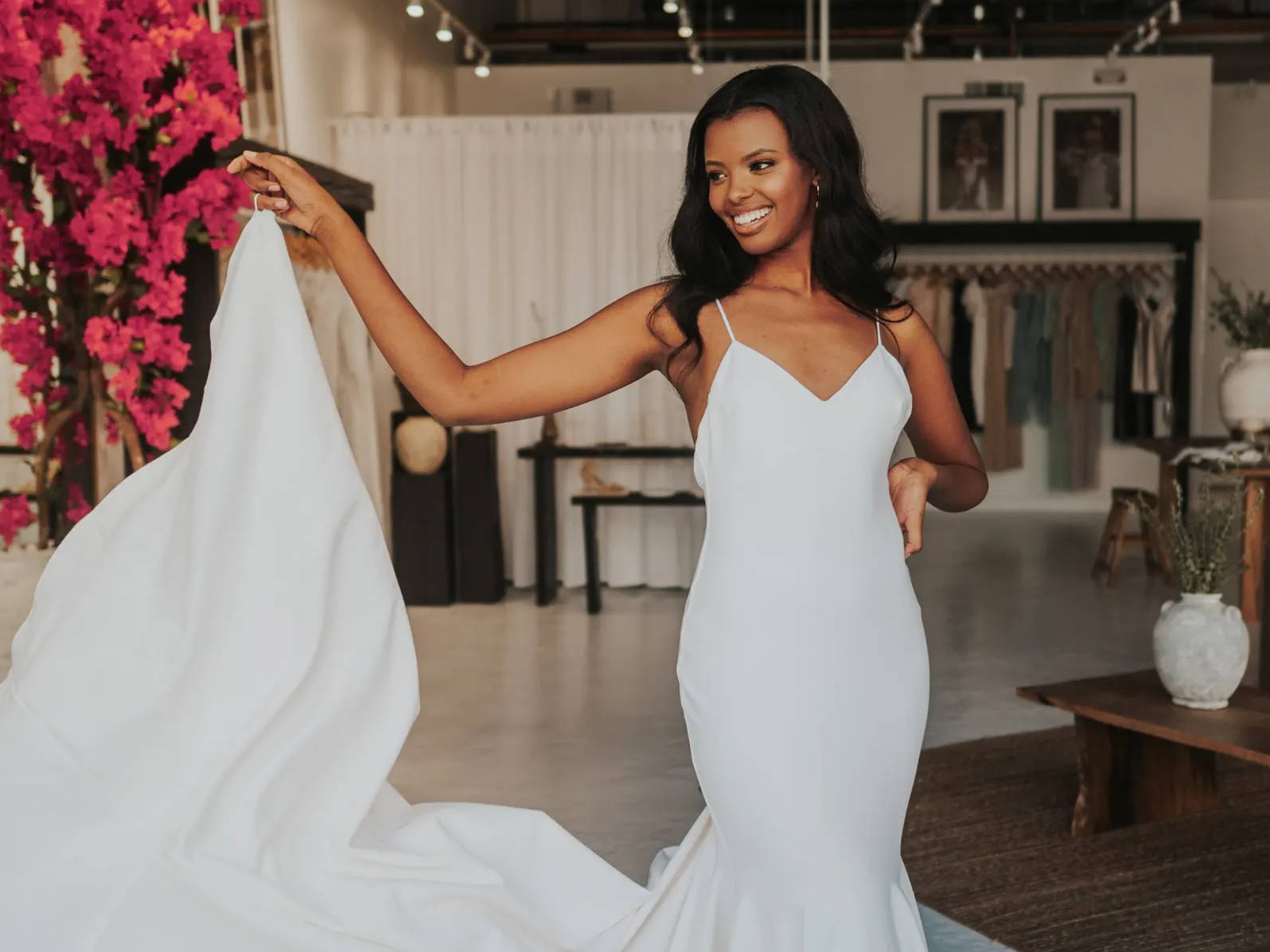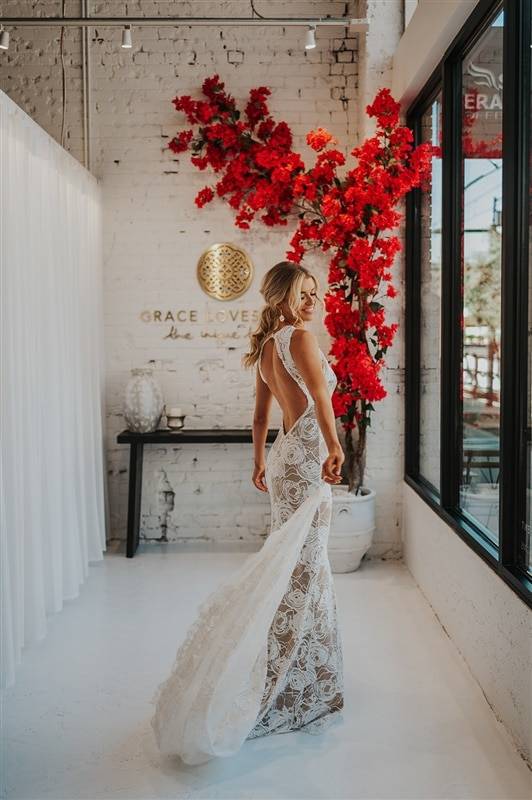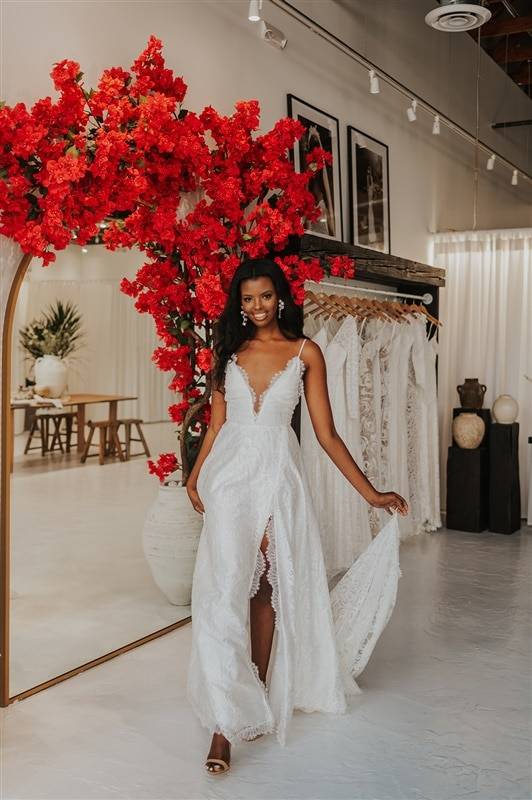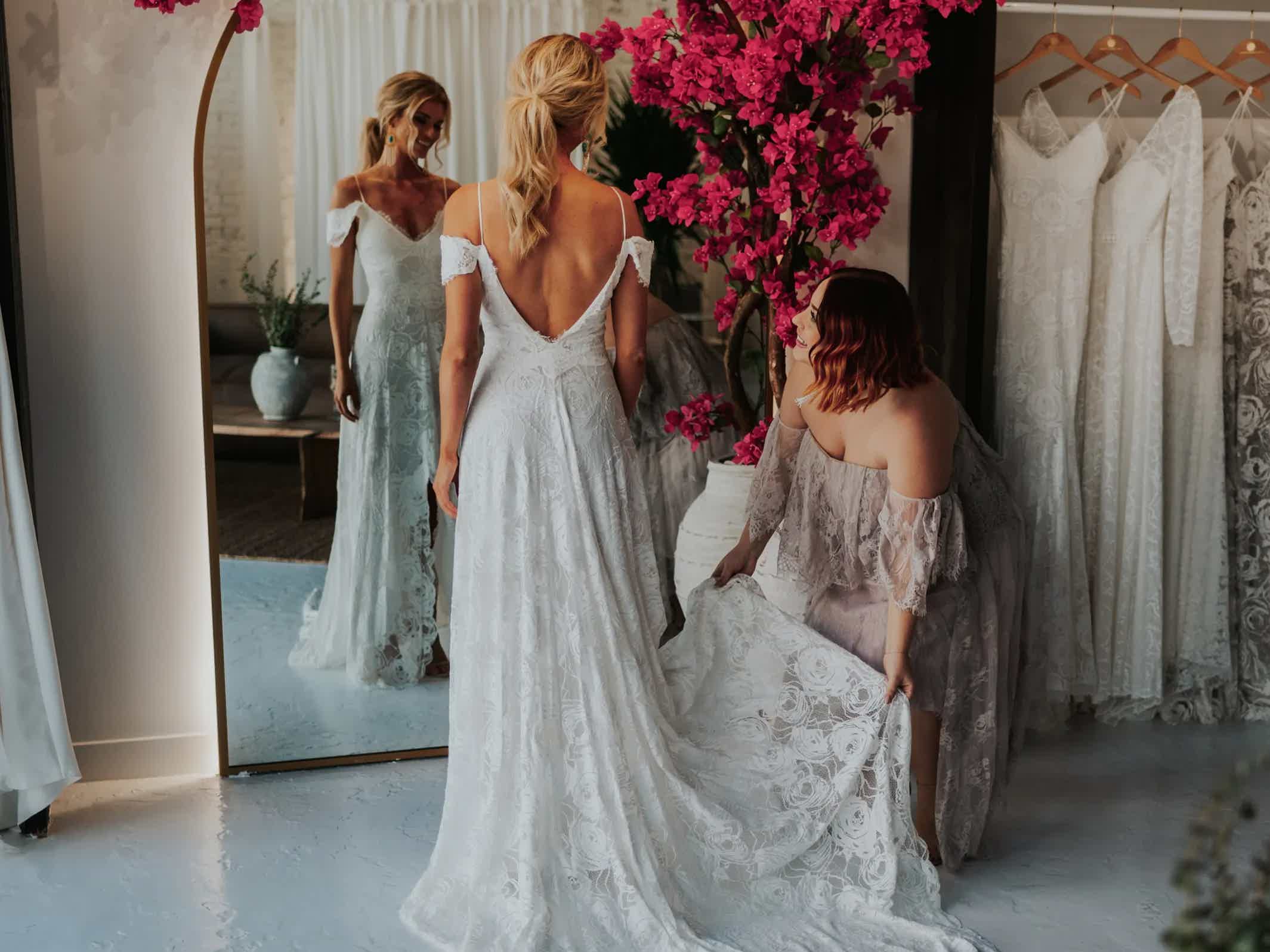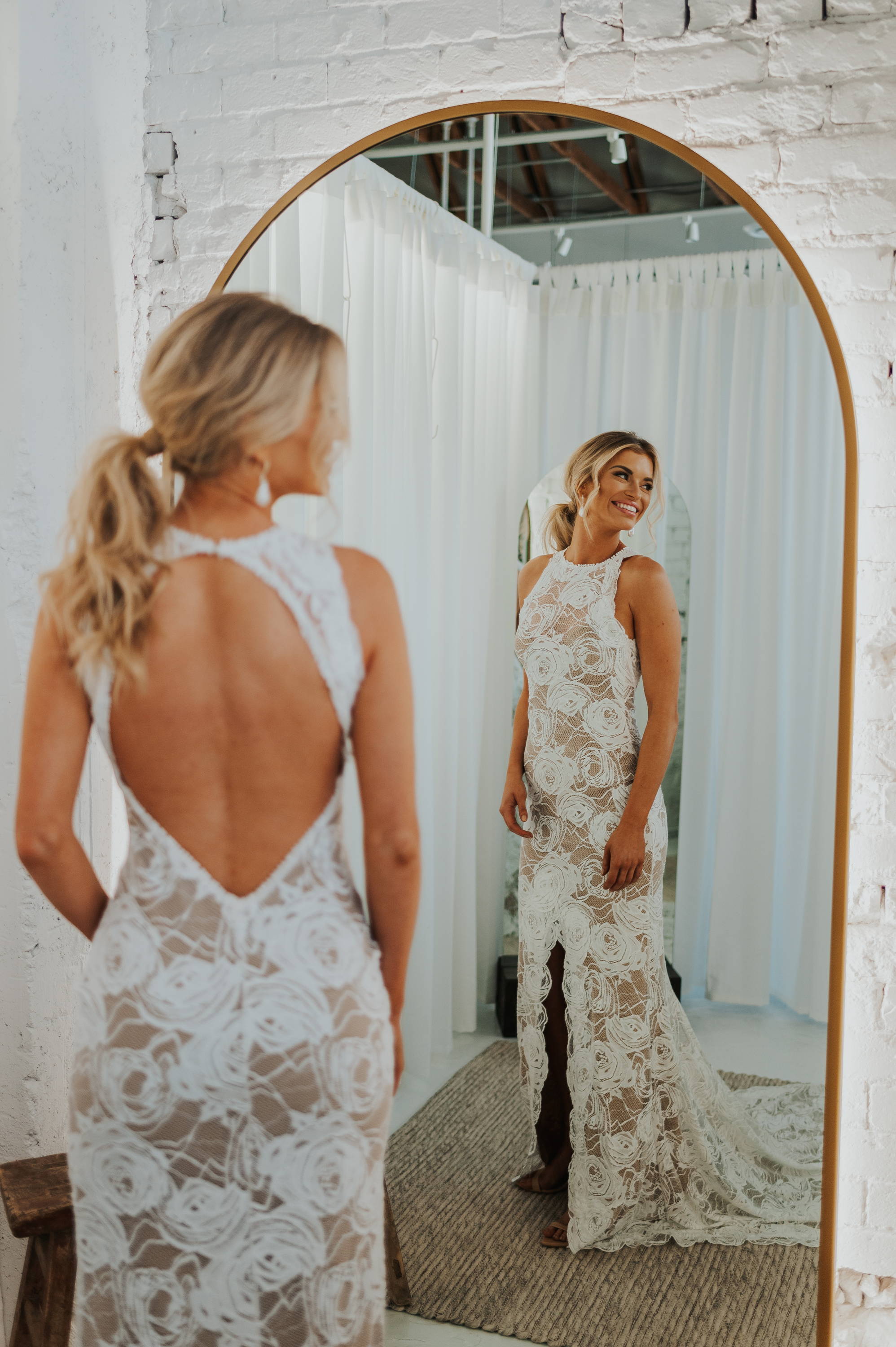 LOVE NOTE FROM GRACE BRIDE, HOLLY
"Jenna was absolutely incredible! We had the most wonderful day finding my dream wedding dress. I honestly had no idea what would even look good on me and she was a PRO. We were able to be ourselves with her and feel so greeted with love and patience. The dresses I tried on were epically beautiful, each and every one. This company is everything it stands up to be and more! And Jenna made our experience the best of the best... I felt like an actual princess. Thank you!"
LOVE NOTE FROM GRACE BRIDE, RENÉ
"AMAZING EXPERIENCE! I just got engaged and shopped for dresses for my first time and I can already tell that Grace has set the bar so high. Thank god I found my dress because I don't think I could go anywhere else now!"
LOVE NOTE FROM GRACE BRIDE, LAUREN
"You MUST make this showroom a stop on your wedding dress journey! I had the pleasure of working with the showroom Manager, Danielle and what a joy she was! So so knowledgeable (she has 9 years in the biz), personable, professional, and accommodating! She listened to my wants, needs, and comments and selected a dress that I didn't even have on my list and that needed up being the one! Without her, my wedding way would look a whole lot different. Thank you, Danielle!"