Evan & Anissa in the Orla & Pearly Long Veil
A beautiful tropical wedding in Hawaii. Evan & Anissa tied the knot whilst looking over the picturesque coastline of Maui. Anissa wore the Orla Gown in a night full of intimacy, laughter and lots of fun.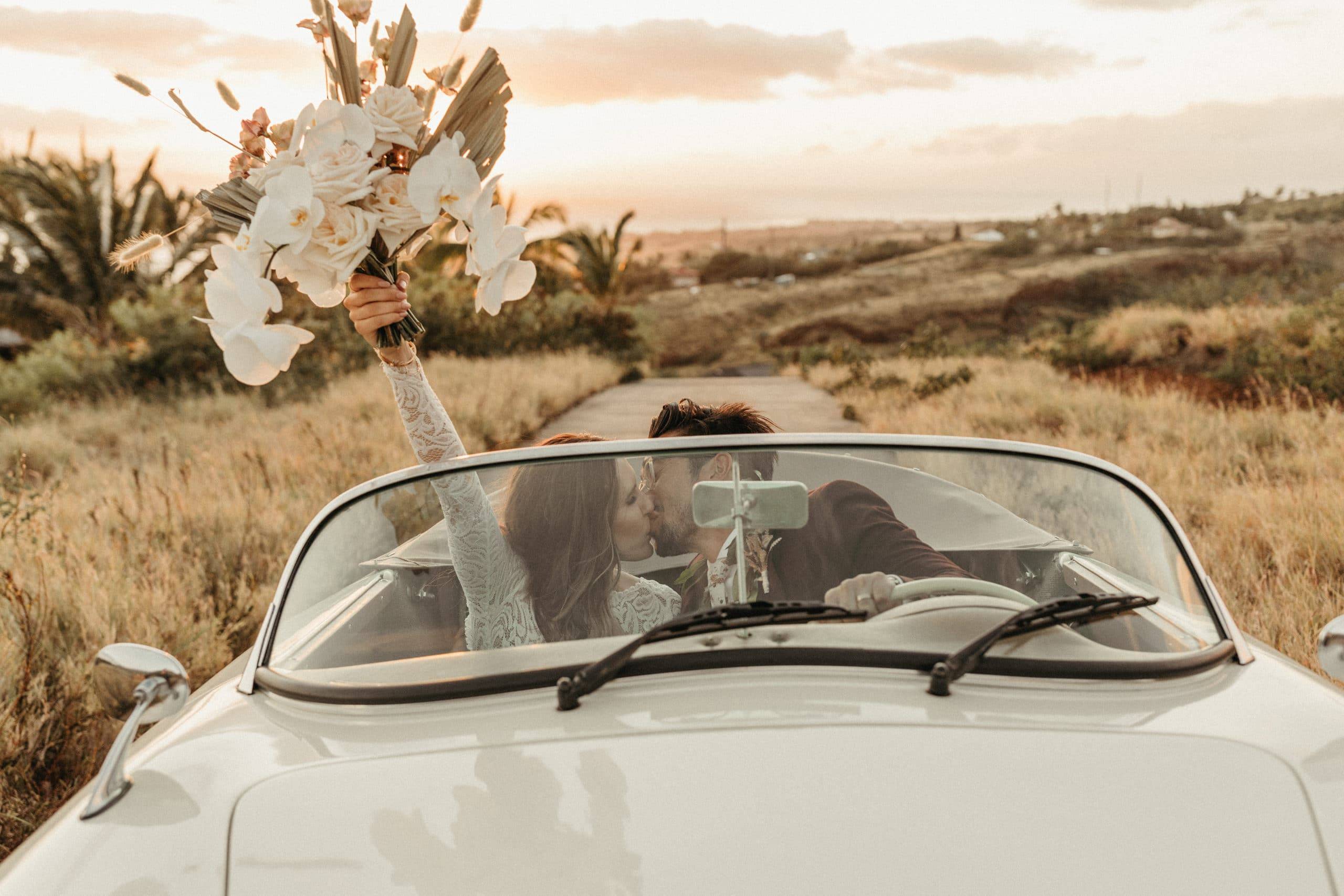 What is a Grace Woman to you?
Strong, adventurous, passionate, and allows her heart to guide her.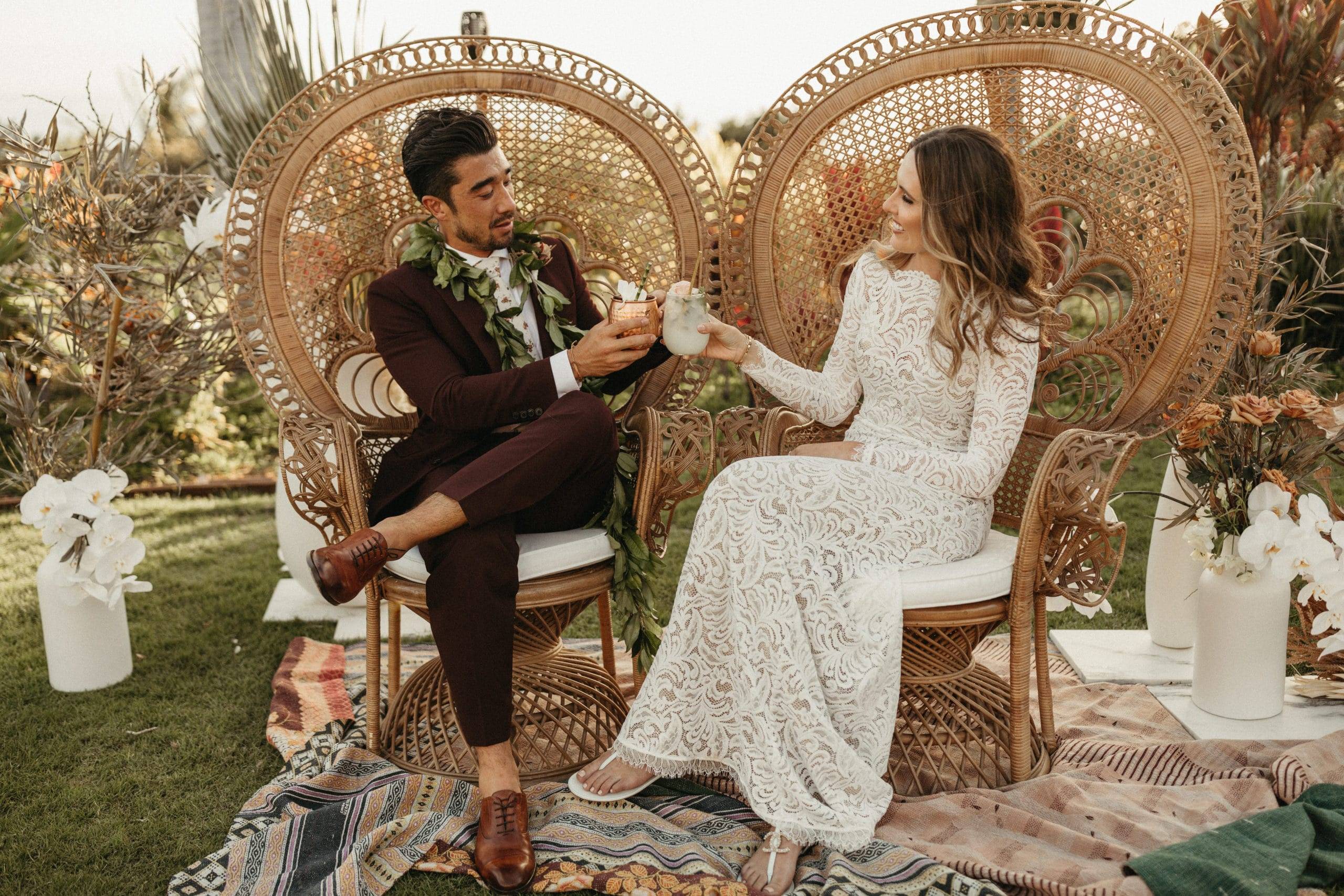 Which Grace dress did you choose and how did you know it was 'The One'?
A women's gown and accessories is a reflection of her essence and what a bride wants to feel like on her wedding day. My GLL gown and accessories were sexy, elegant, and timeless, which is exactly what I wanted to feel like on my wedding day.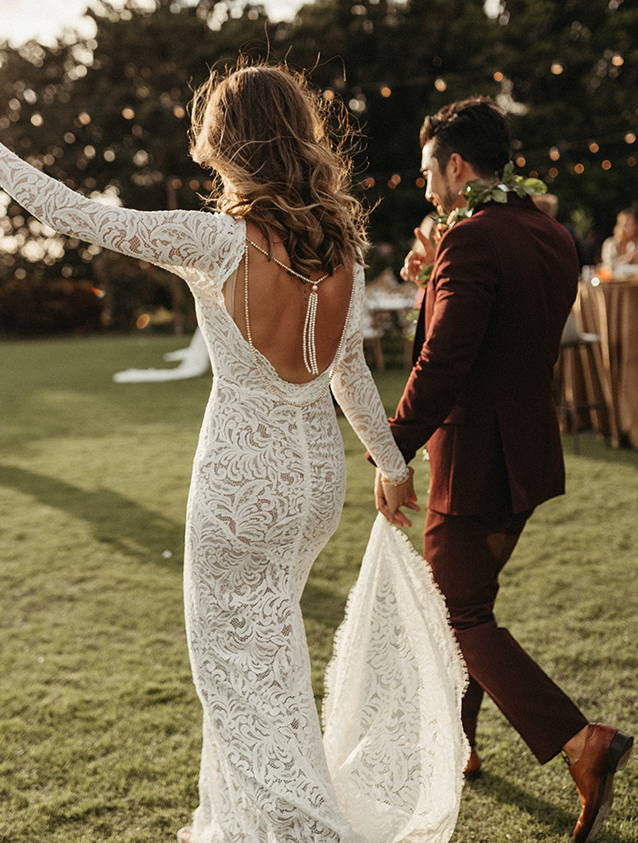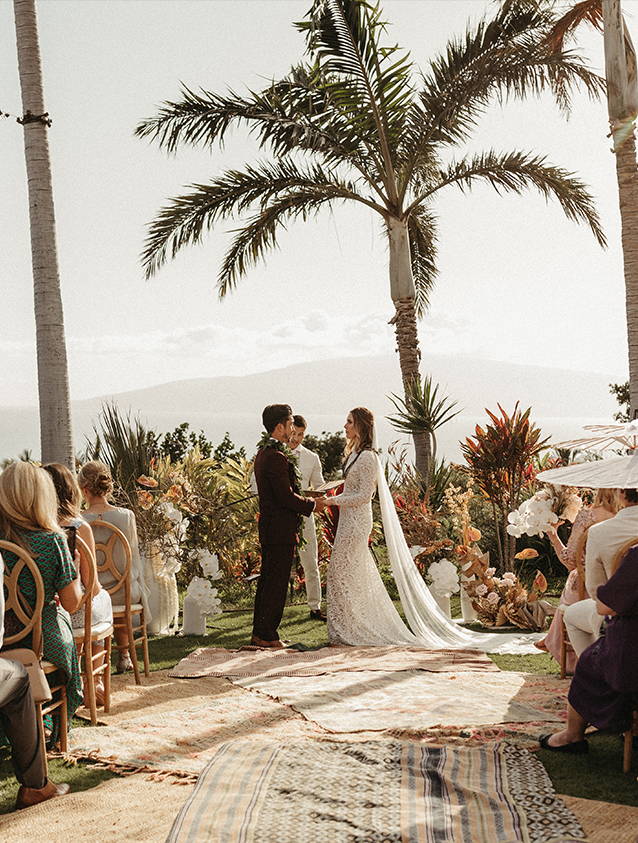 Tell us about your experience when you found your dress, did you buy your wedding dress online or in one of our showrooms?
I went into the GLL showroom on Abbott Kinney with my best friend. We were welcomed by the stylist I was in contact with, Hayley. She was so nice, fun, and made the moment so special. We got a little champagne and had the best time in the gorgeous showroom, that makes you feel like you're in a fairytale.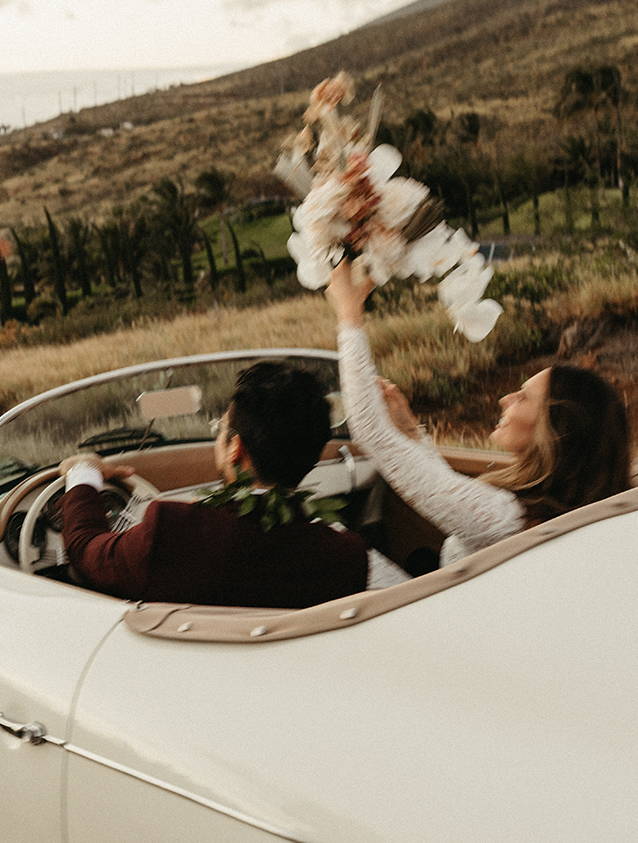 Describe your wedding day look...
My wedding day look was modern and timeless.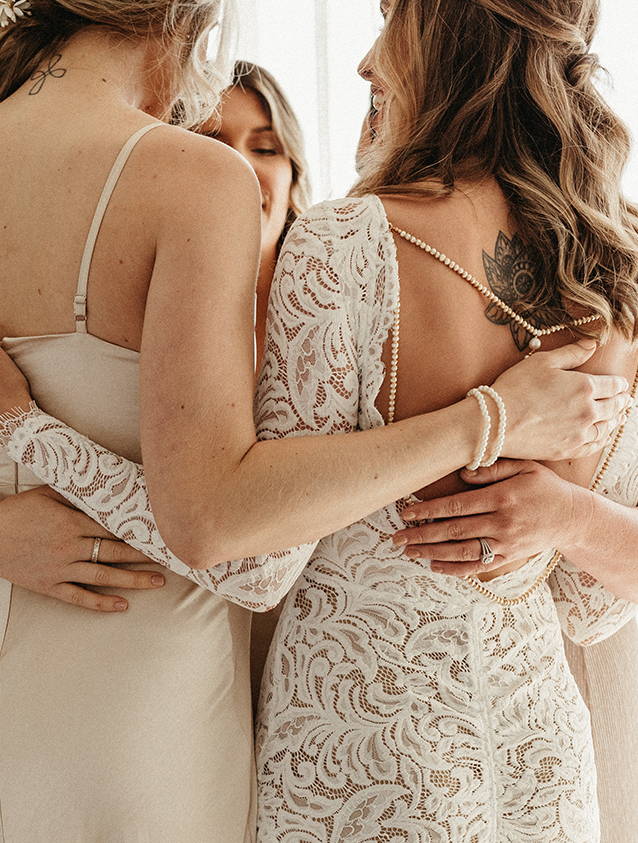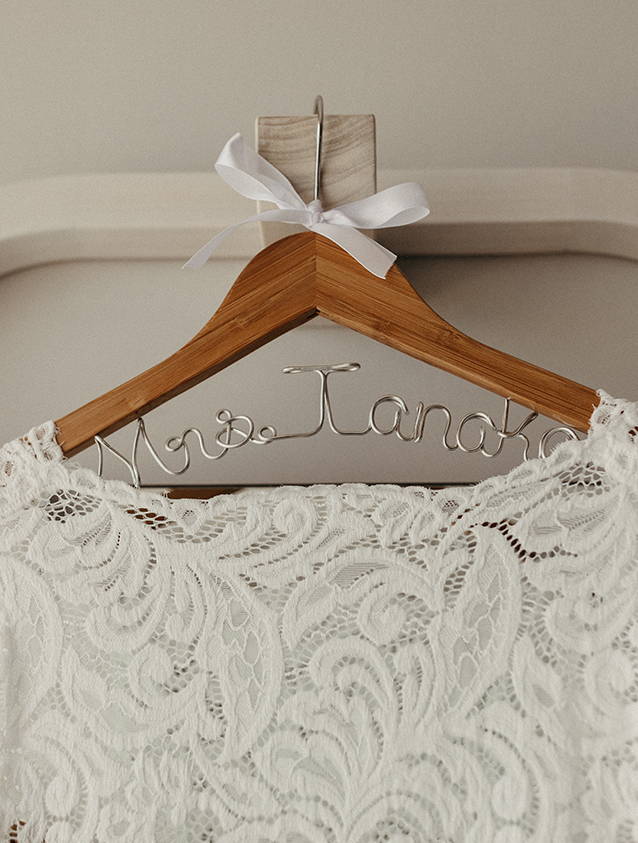 My husband proposed to me on Butterfly Beach in Santa Barbra, Ca, during a little weekend getaway.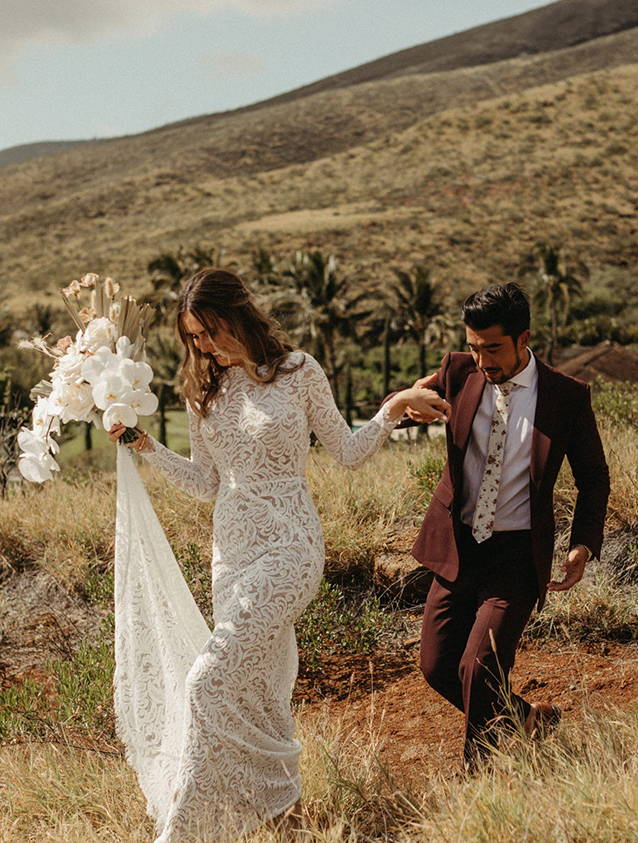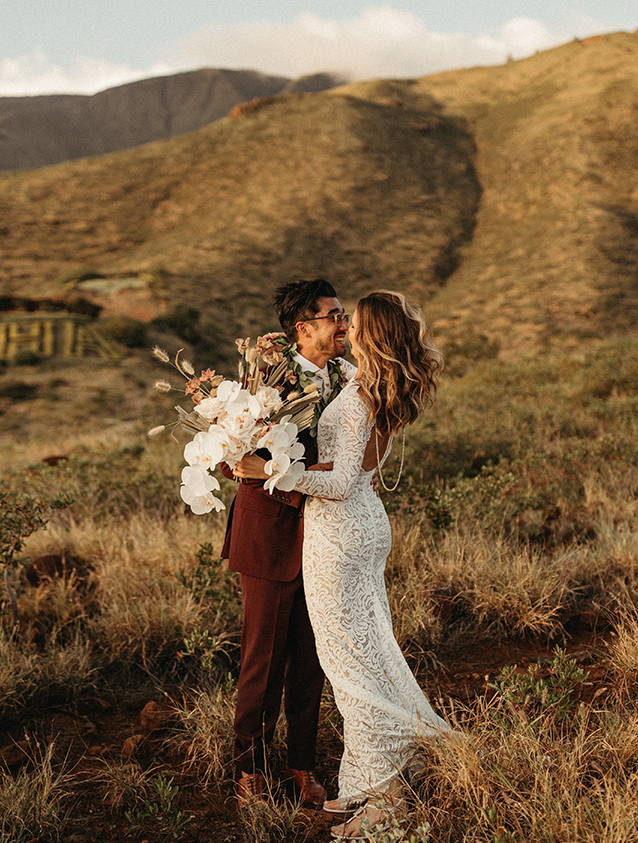 What was your goal for your wedding / what was the most
important aspect to you?
It was really important to us that it felt intimate, inviting, and most importantly fun!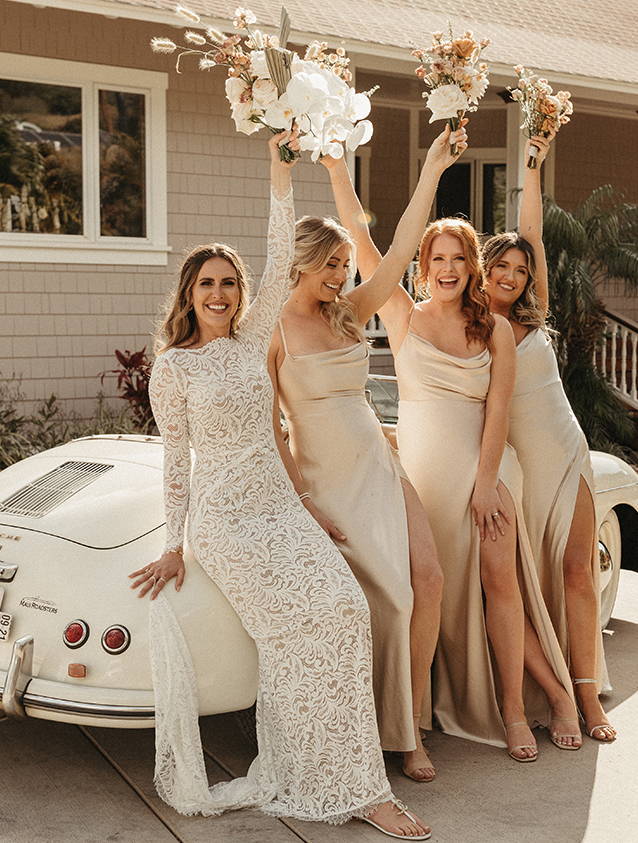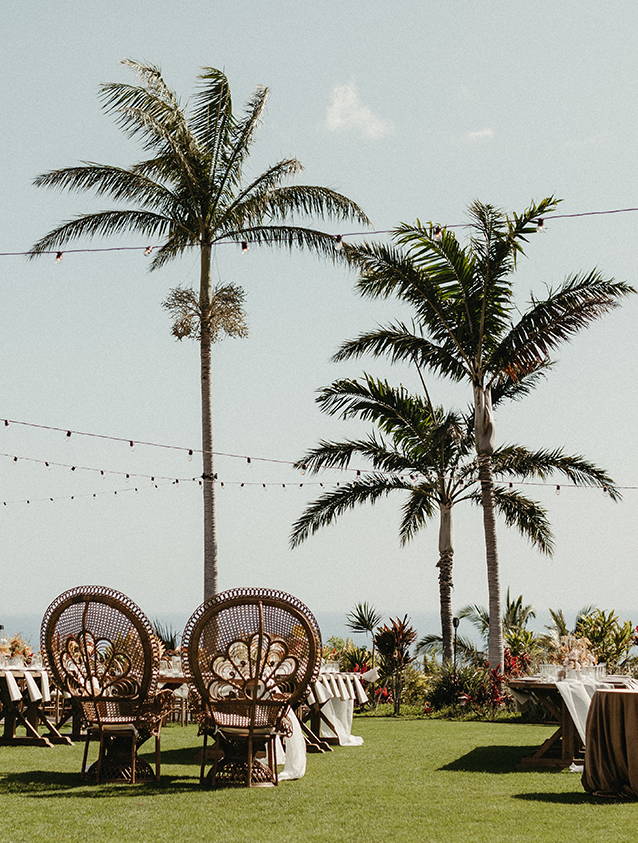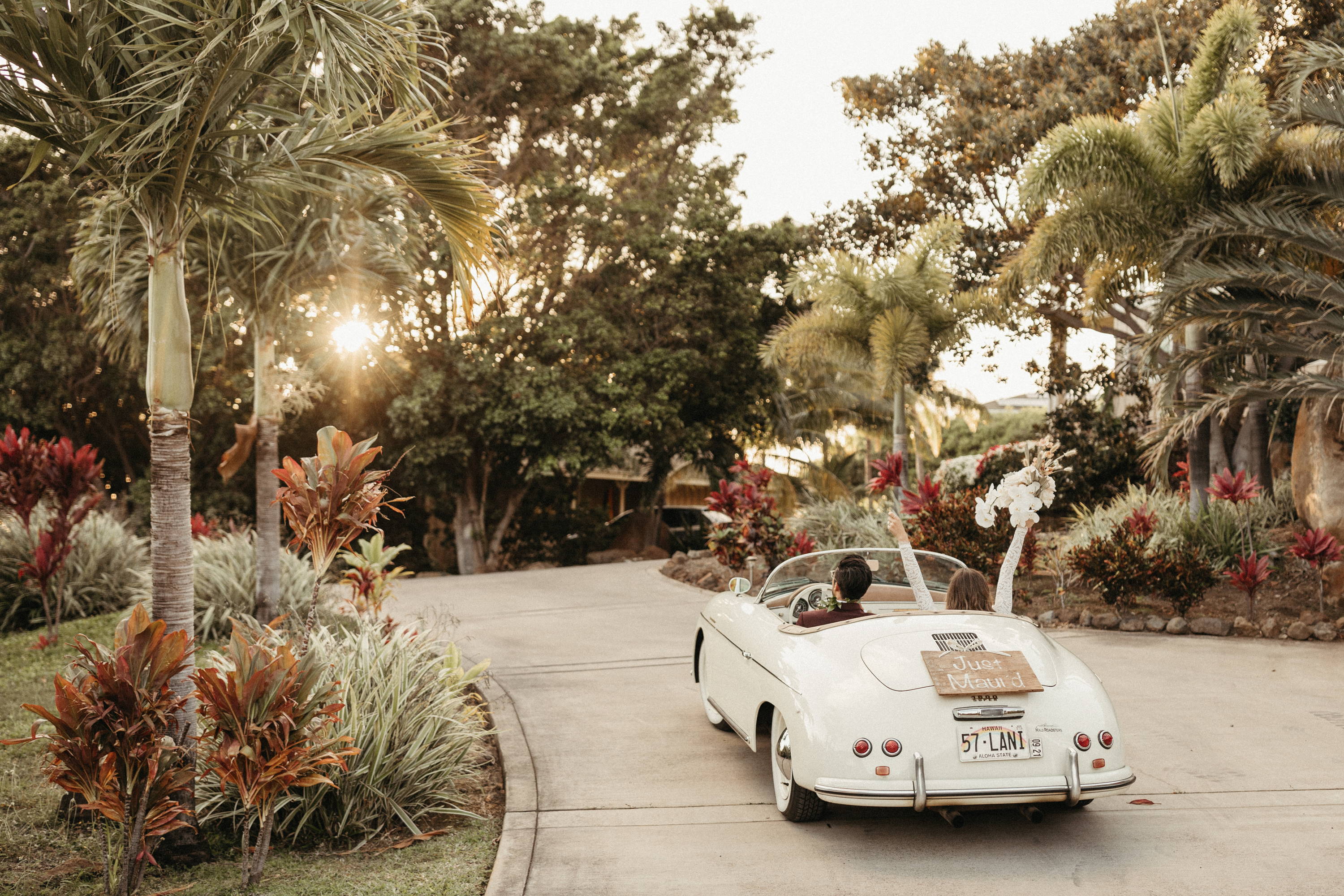 What was the most stressful part to planning?
The most stressful part was never seeing the venue, trying the food, or meeting anyone from the companies we hired. Everything was done via, phone, email, and zoom. I had to simply trust it would all come together! Luckily it did, and it truly was so beautiful!
The funniest moment on the day was…
I think the funniest moment was me trying not to get poke on my dress as I snuck in a little food before we got to the ceremony location. My bridesmaids put napkins all over me and I had to eat tiny bites out of one of my bridesmaid's laps.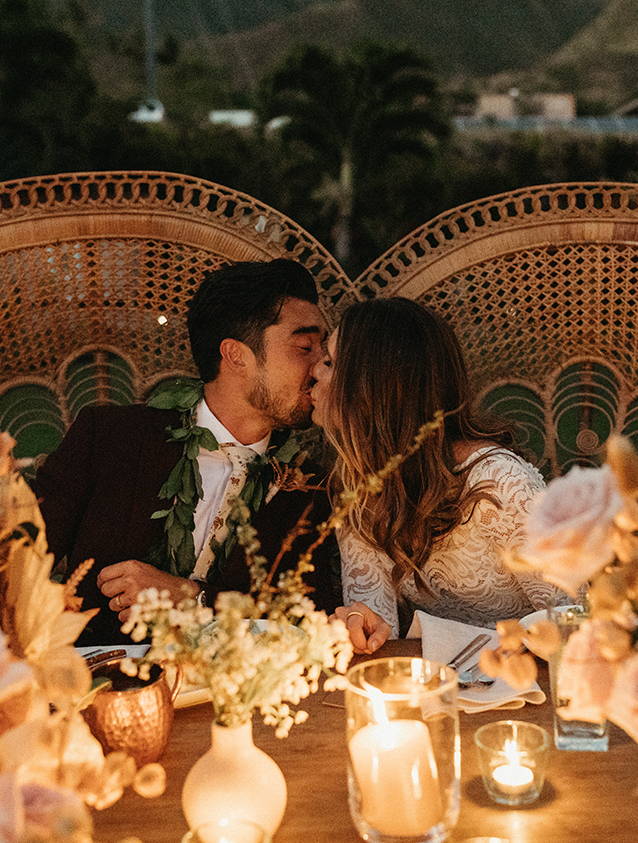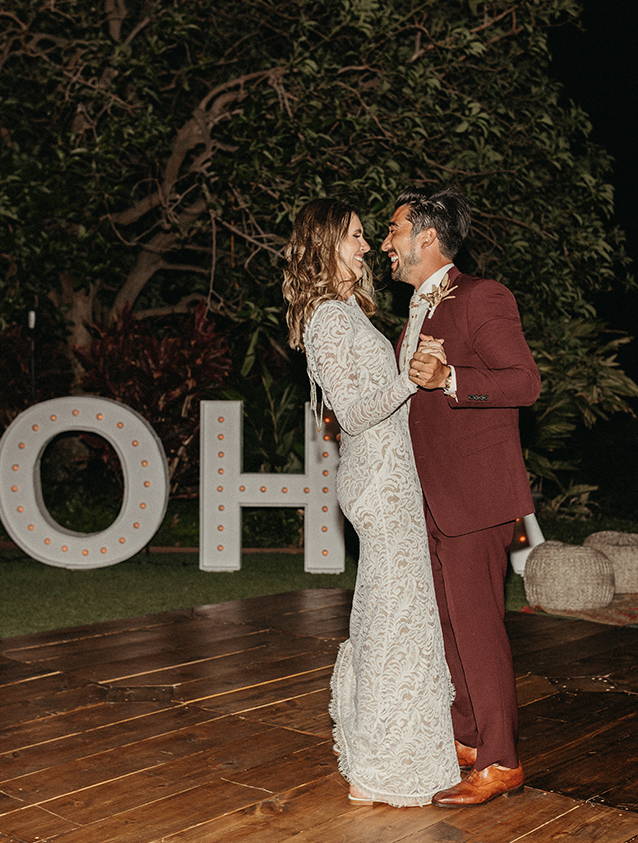 Any top beauty/health/fitness or wedding preparation advice that you can share...
Don't go crazy trying to change how you look for your wedding, still be you, but definitely indulge in pampering yourself.


Any last advice or words of wisdom that you can share…
Life goes by so fast, and your wedding goes by even faster. Take it all in, love the good and bad experiences that come your way, remember to laugh about silly things, and breathe. You made it to your wedding, and you are beautiful.