Chad & Davi in the Nathalia Gown
Introducing our first NATHALIA #GRACEBride and wow is she coming in with a bang! Davionna and Chad exchanged vows at their romantic Santorini elopement - Euro summer goals!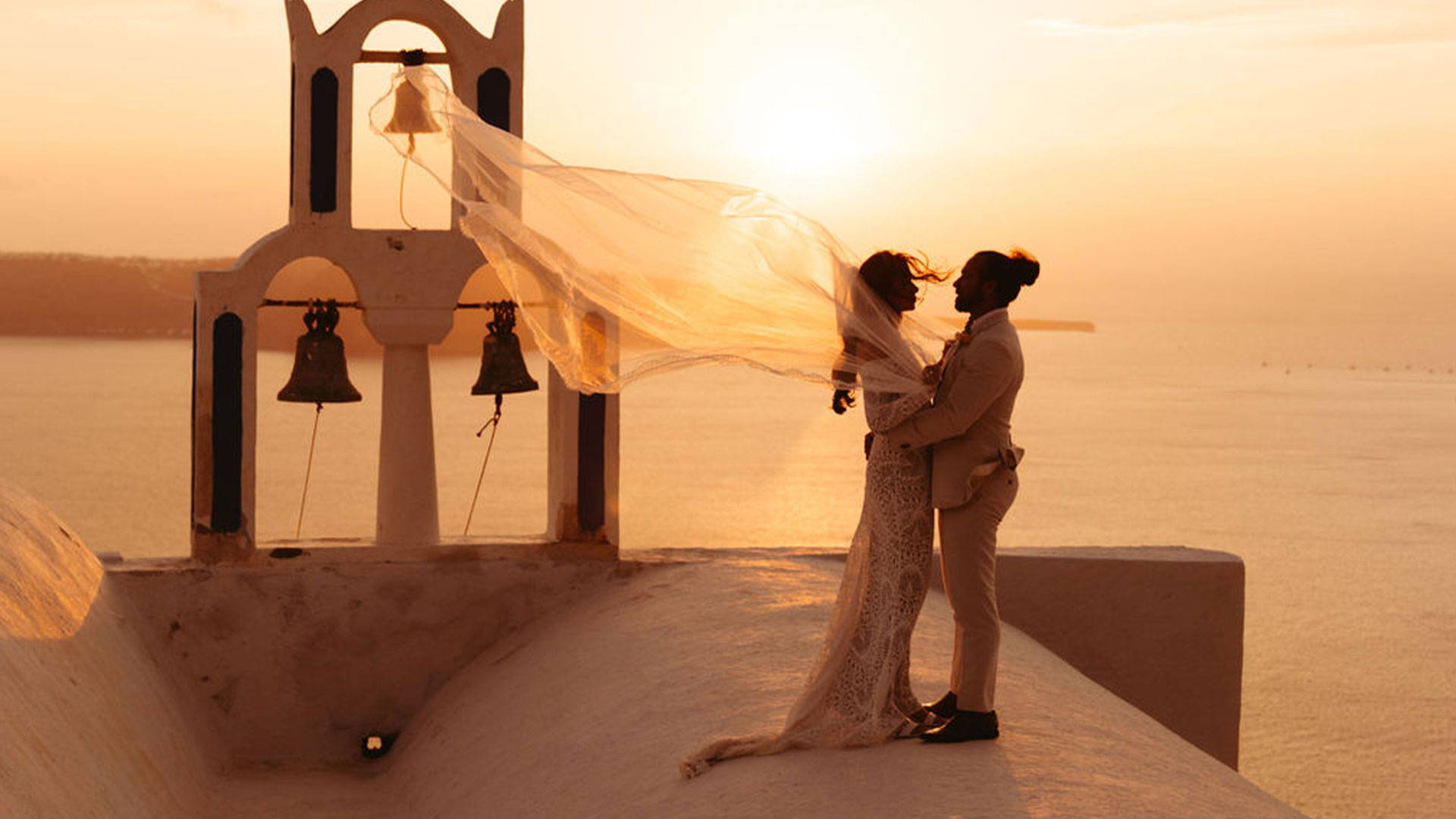 What is a GRACE woman to you?
Beautiful, confident, and elegant!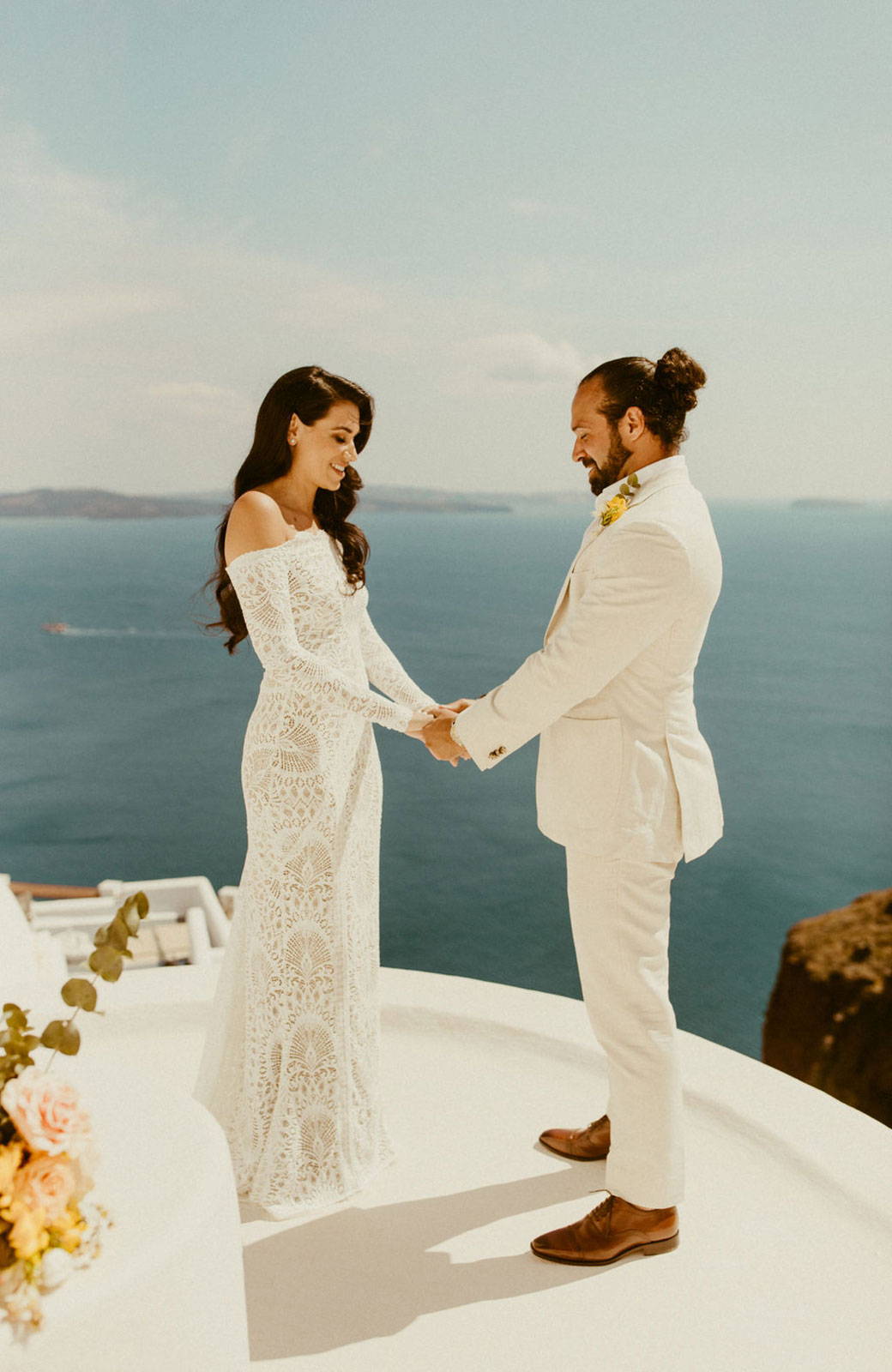 Which dress did you wear and how did you know it was 'The One'?
I came across a picture of Nathalia online and was just in awe of this dress. I immediately found a showroom in Miami and booked an appointment. I tried on a handful of dresses and saved Nathalia for last. As soon as I tried on Nathalia I knew it was the one. I didn't care to look at other showrooms or other brands when I saw this dress online. I just knew I had to go try it on. And when I did, it was absolutely perfect.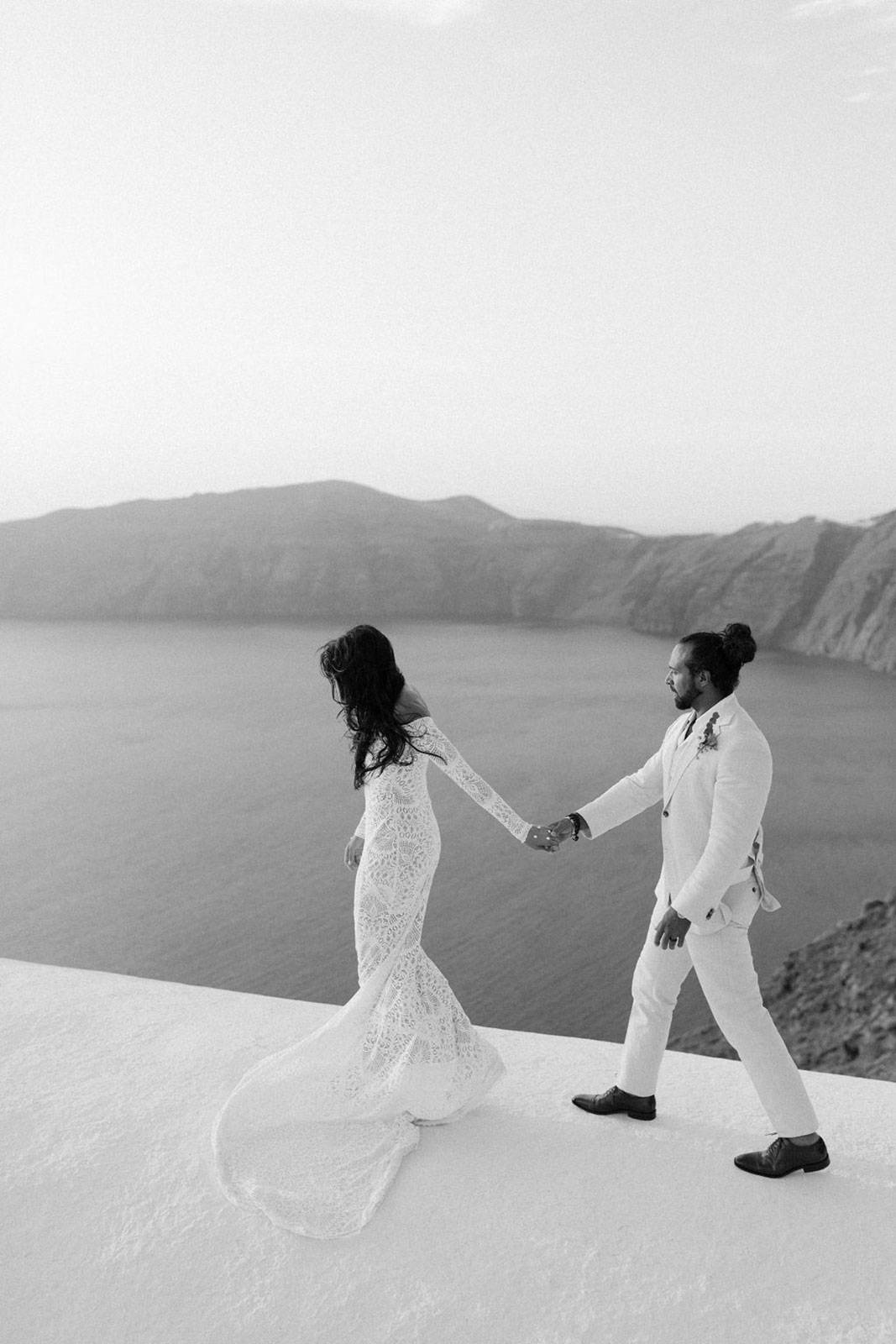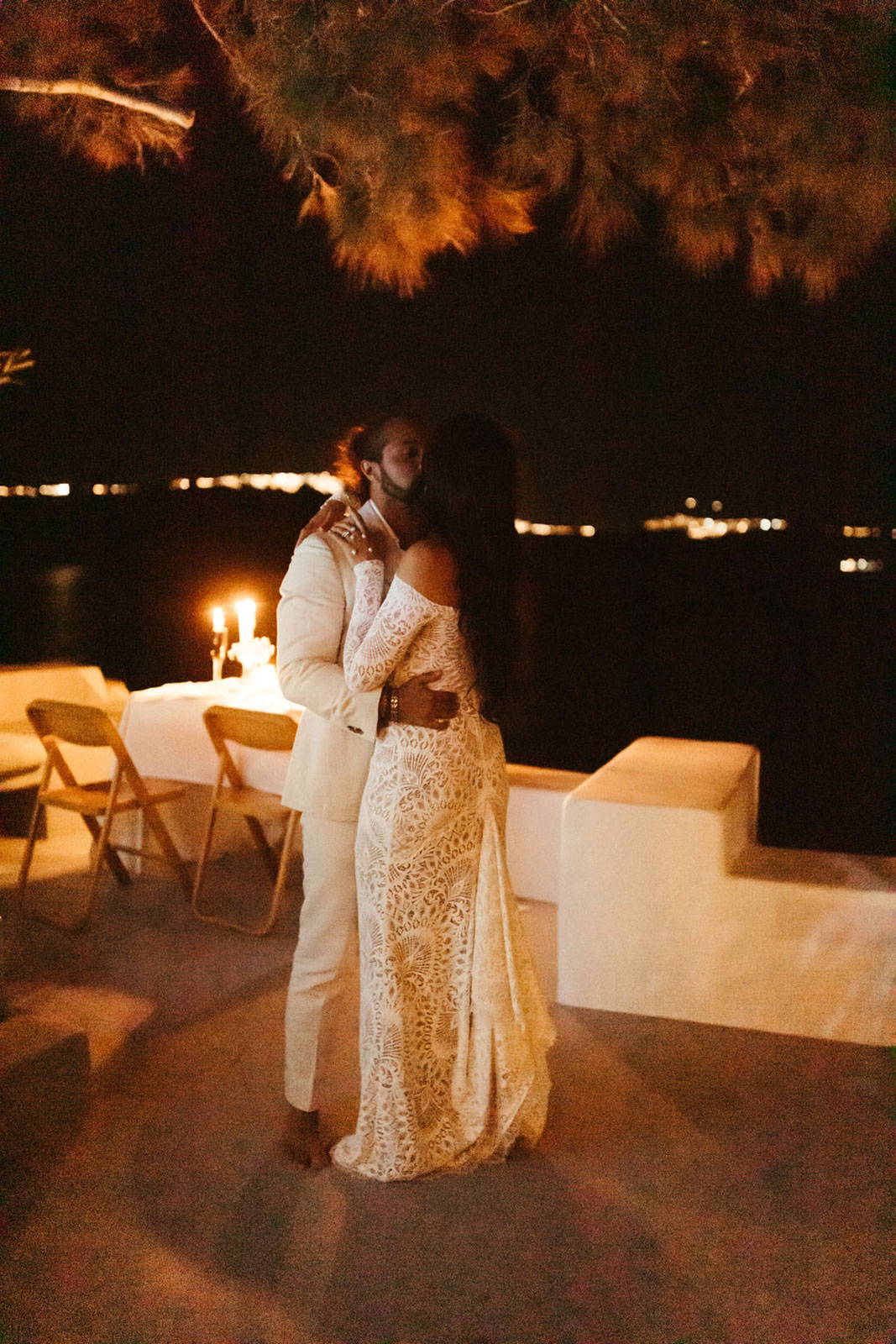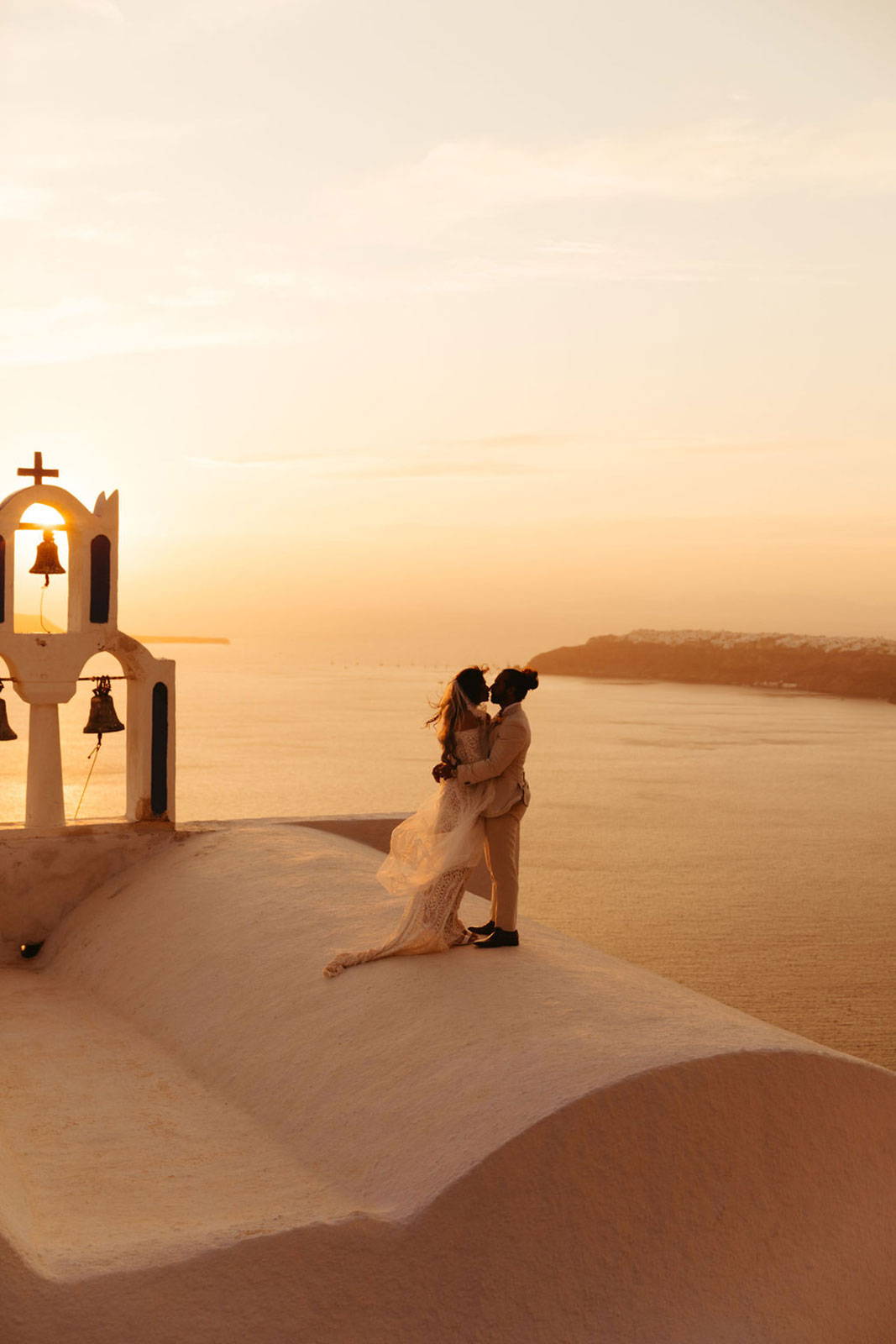 Tell us about your experience when you found your dress.
Did you buy your wedding dress online or visit one of our Showrooms?
I went into the Miami showroom. My mom, sister, aunt and I drove 5 hours to the showroom and back in the same day just to try on Nathalia! The overall experience was great. It was also so amazing that the dresses were close to my size and didn't need clips. That really helps you see the dress on you instead of imagining how it would fit. Another plus about these dresses is that they were all super comfortable!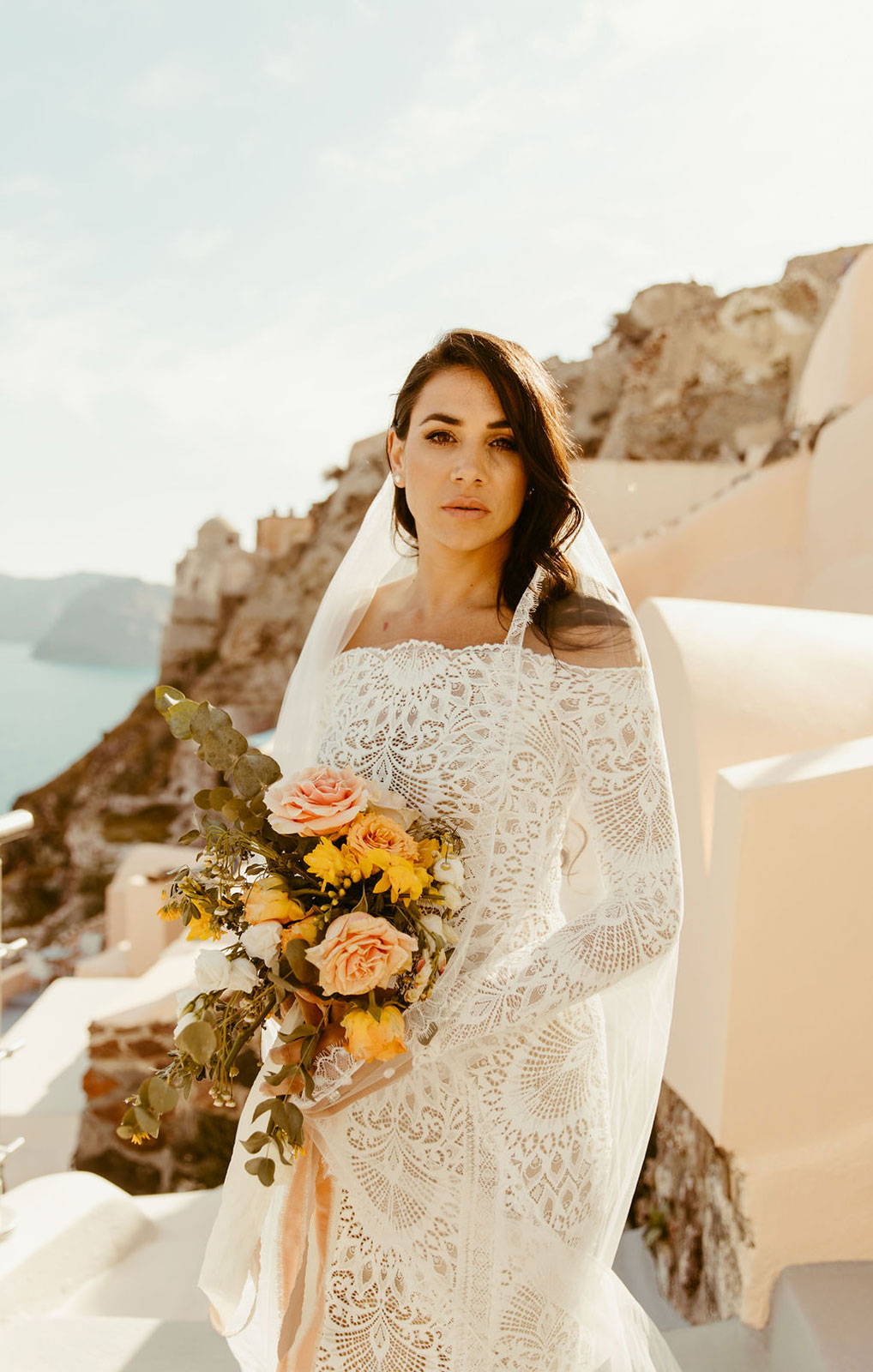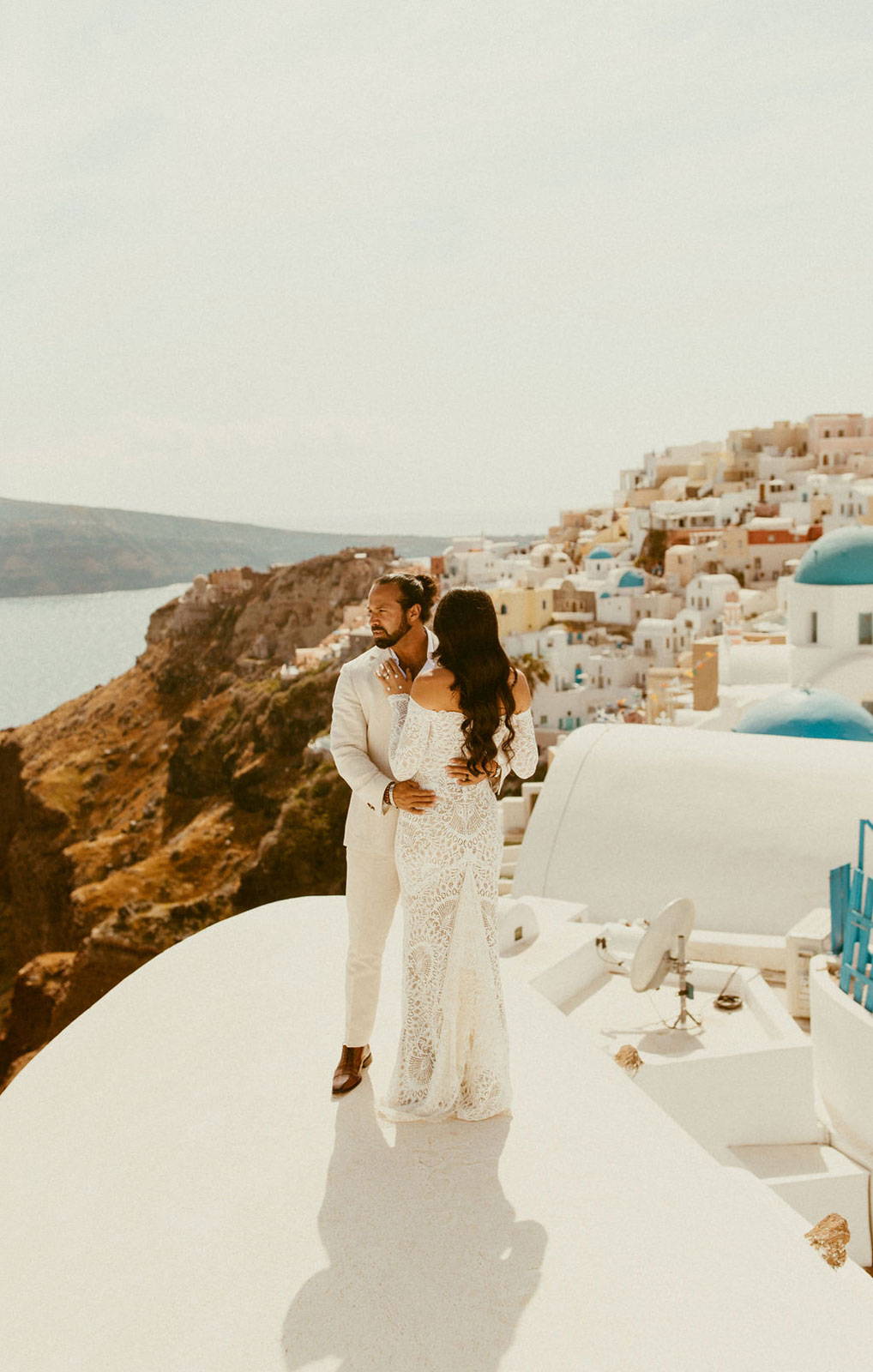 How did you feel in your dress on the day?
I felt so beautiful, confident and elegant! The dress was so comfortable too!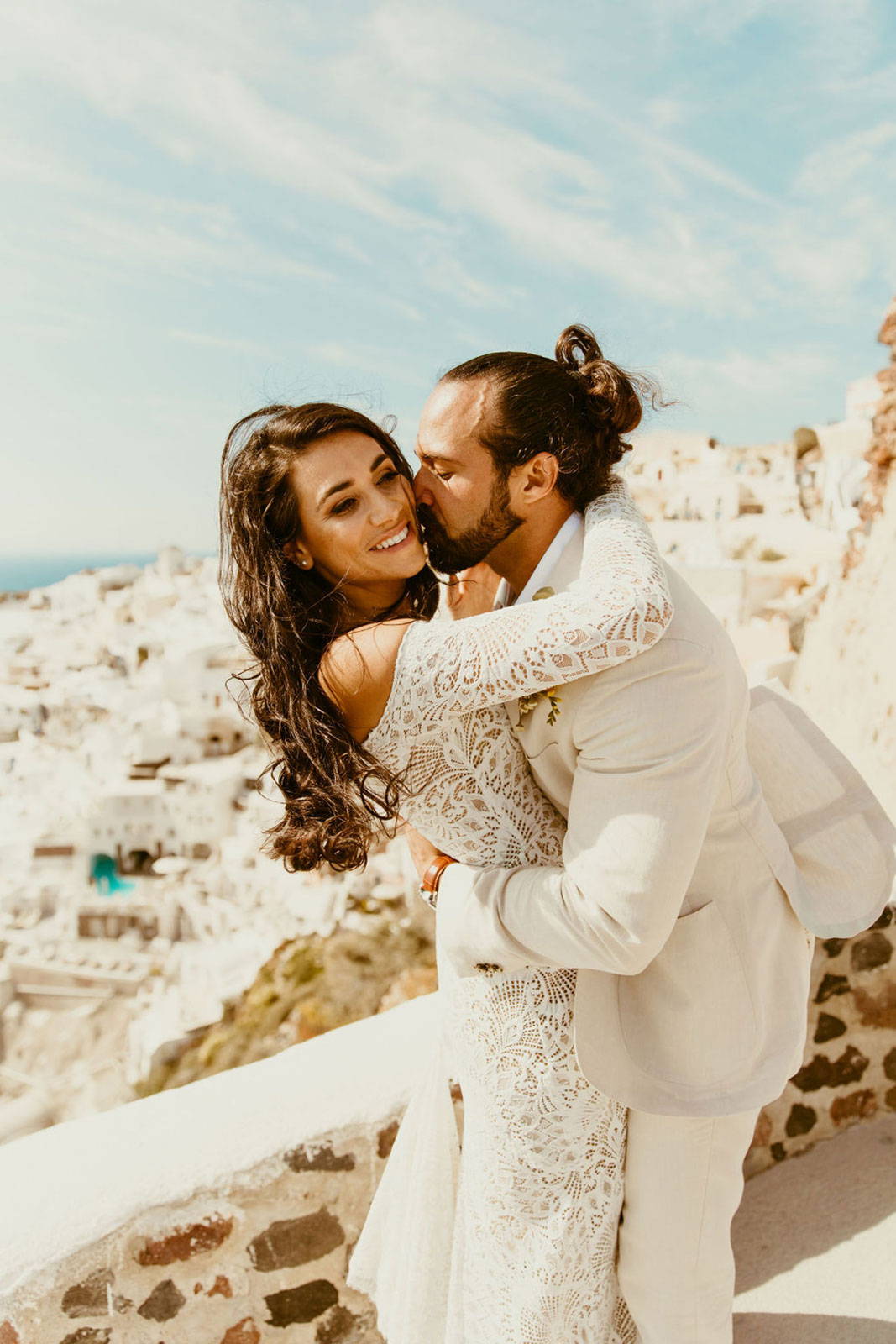 Where did you get married?
Tell us about the location & the style of your wedding.
We got married in Greece (Santorini). We have been there before and thought it was the perfect place to get married. We didn't do anything fancy. We wanted our day to be romantic and intimate and that's exactly what it was.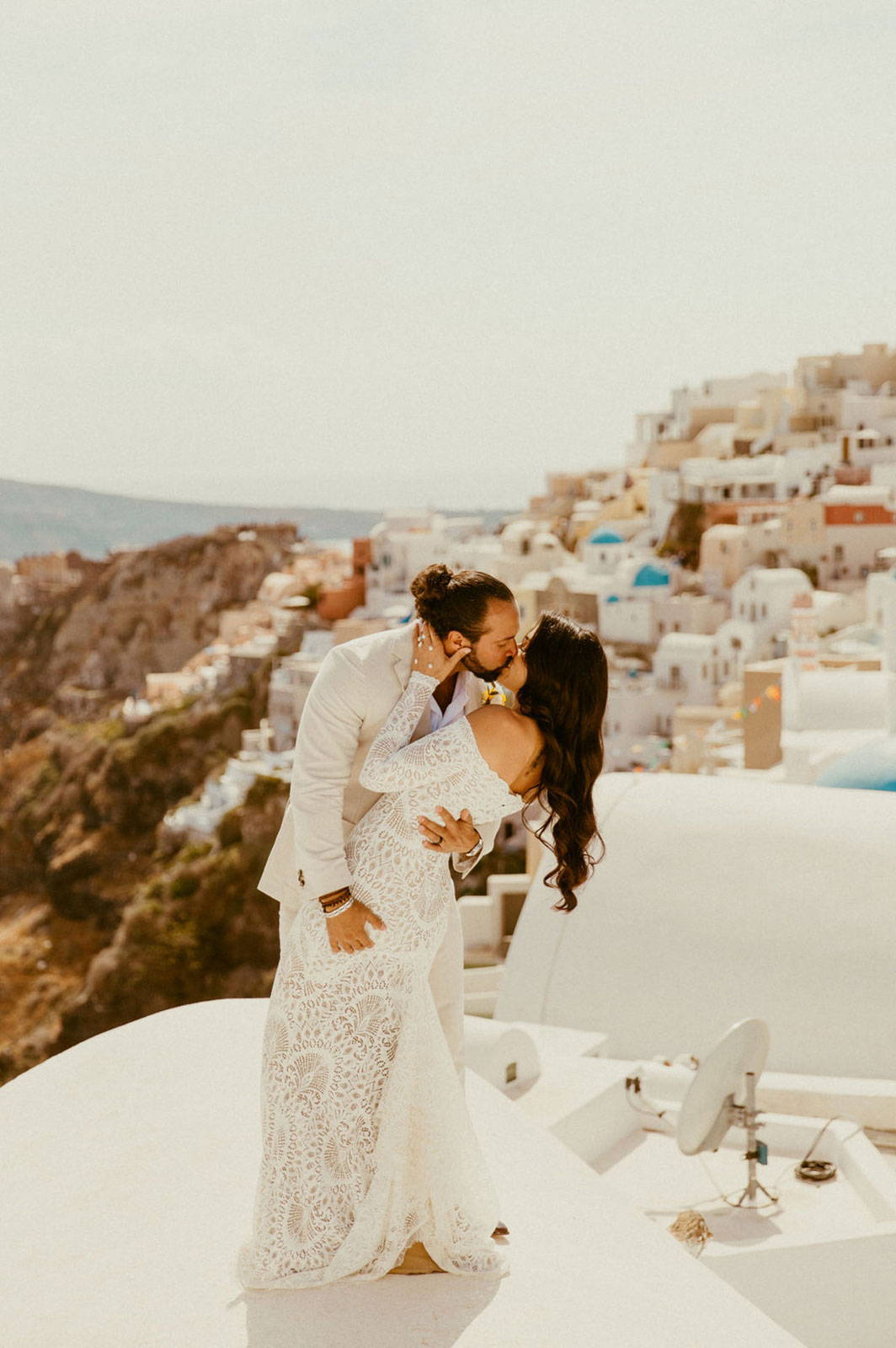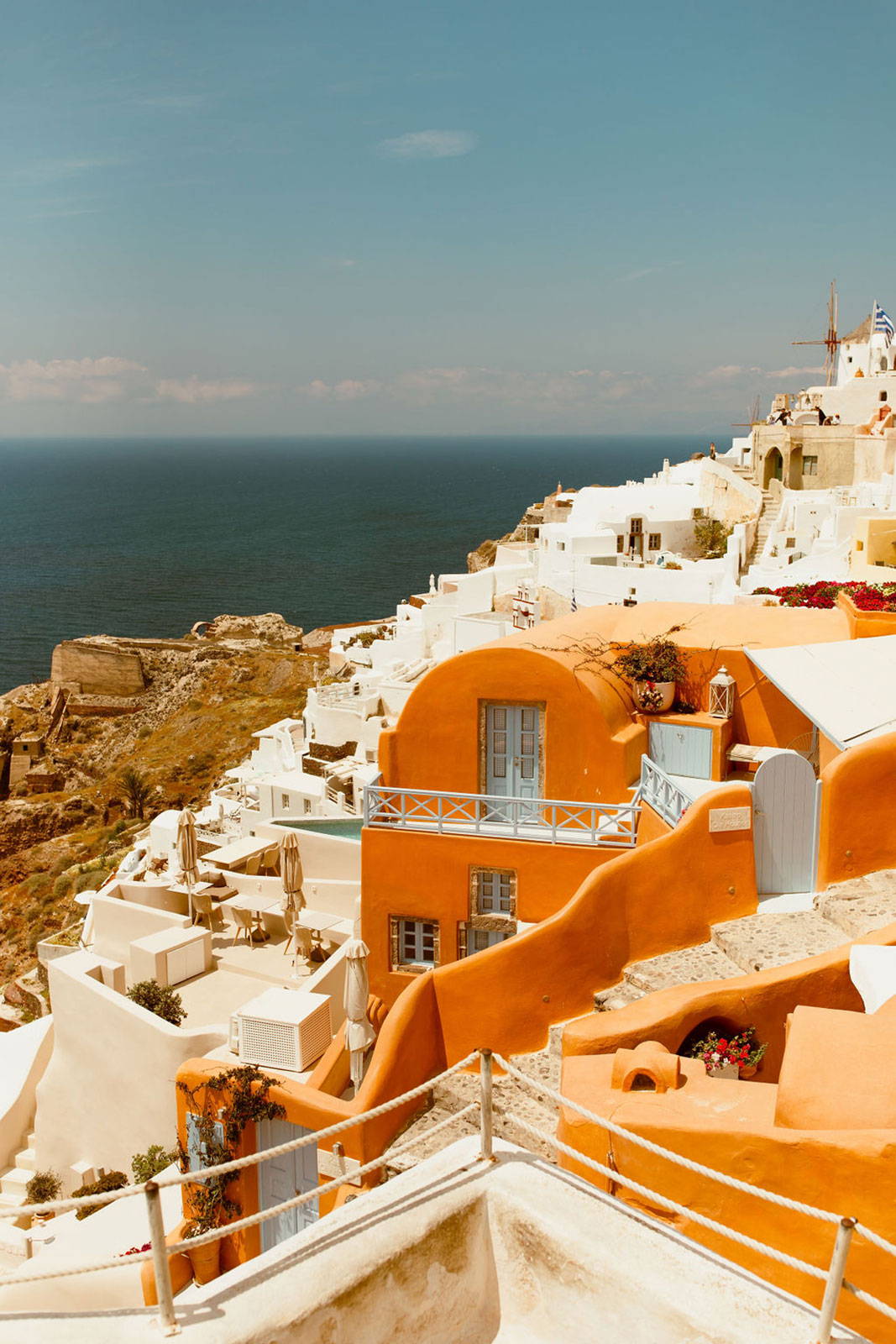 Tell us about your hair and makeup look as well as the accessories you chose.
I went for a more romantic, elegant look. I thought the big waves curls, with a natural makeup choice was perfect. I only wore stud pearl earrings with my dress. The dress came with the hand pearls and it was perfect. I didn't want to over do it with the jewelry.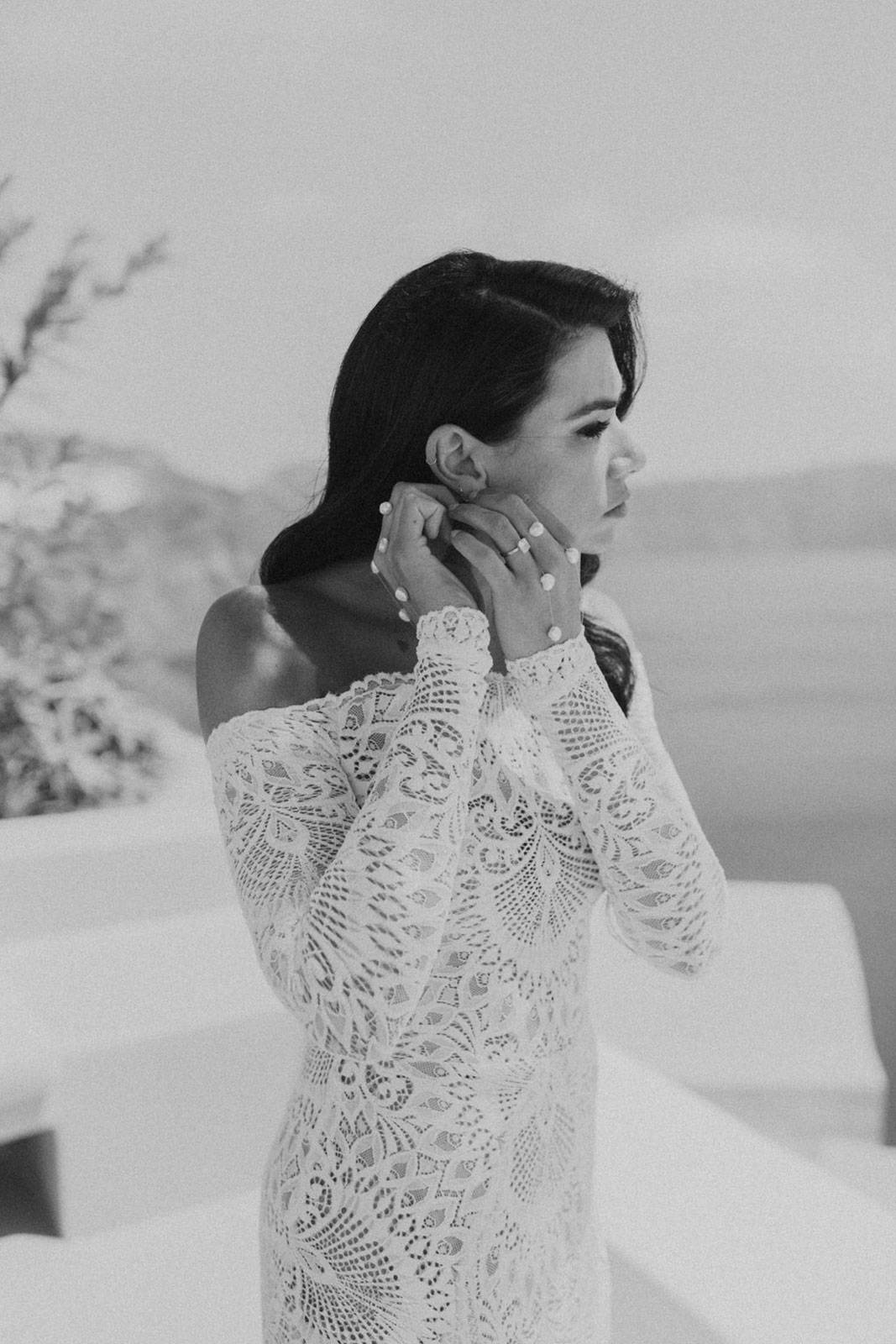 What made your wedding day extra special?
We eloped in Santorini, just the two of us. The day was very intimate, and romantic. Exactly what we wanted. Nothing fancy, just love!
The funniest moment on the day was…
My husband winded up splitting his pants when we were climbing the church overlooking the cliff. It was pretty funny!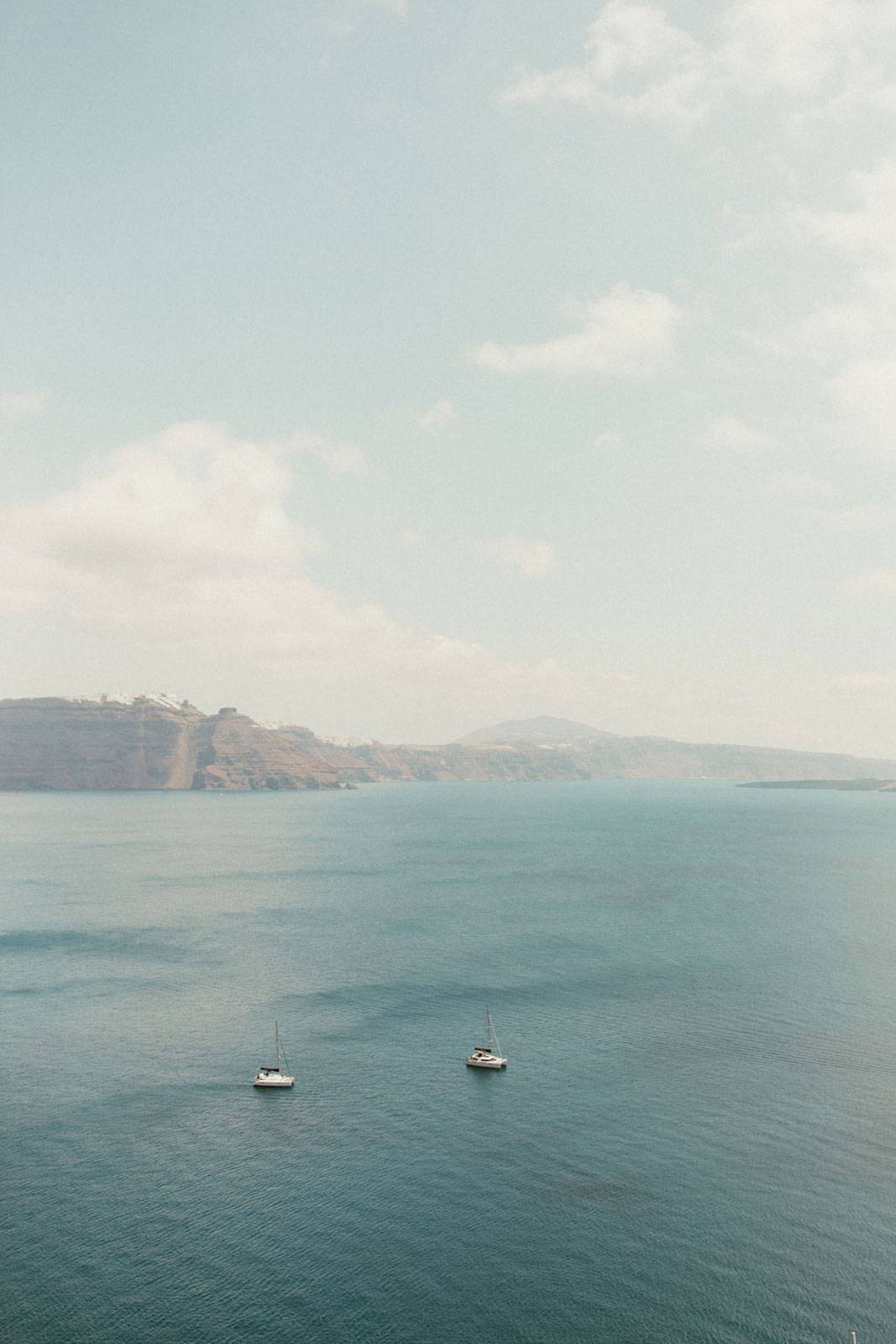 Where was your honeymoon?
We honeymooned in Sicily immediately after Santorini! We also went on a trip to Hawaii a couple weeks later. So we had two honeymoons!
Any last advice or words of wisdom that you can share?
Enjoy every moment of your day! Try not to stress about the planning process. I felt absolutely beautiful in my dress and you should to!



Venue: Our Airbnb
Florist: Locally sourced, wedding planner made my bouquet!