Matt & Kara in the Chelo Gown
NEW #GRACEBride Kara and Matt tied the knot at Hillview, Queensland... With a cocktail, festival style celebration, glamping tents, a pizza truck and a donut tower for dessert. ​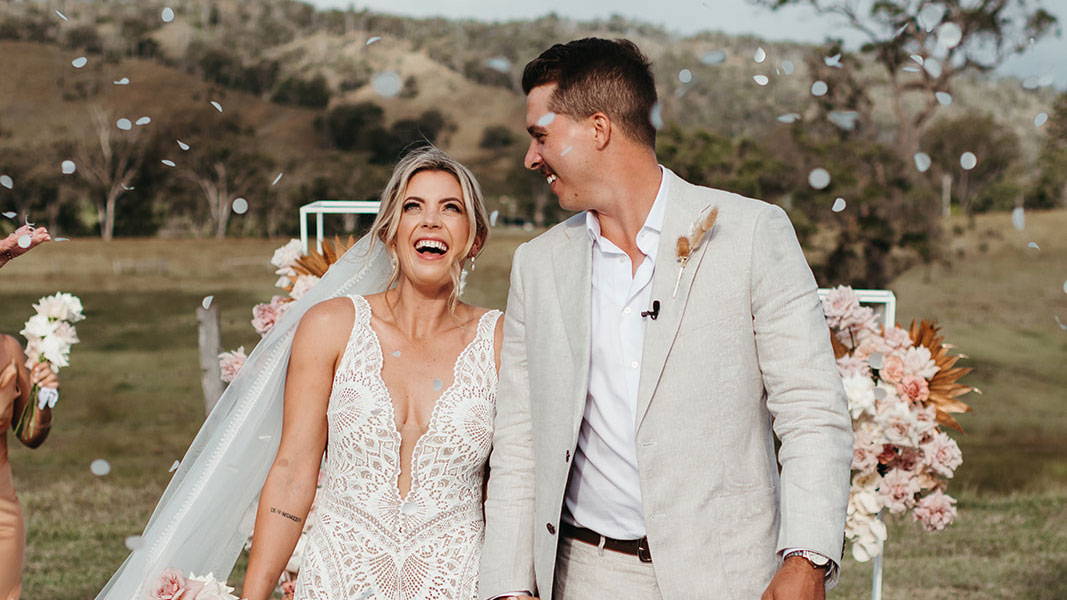 What is a GRACE woman to you?
A woman who is fearless, confident and adventurous.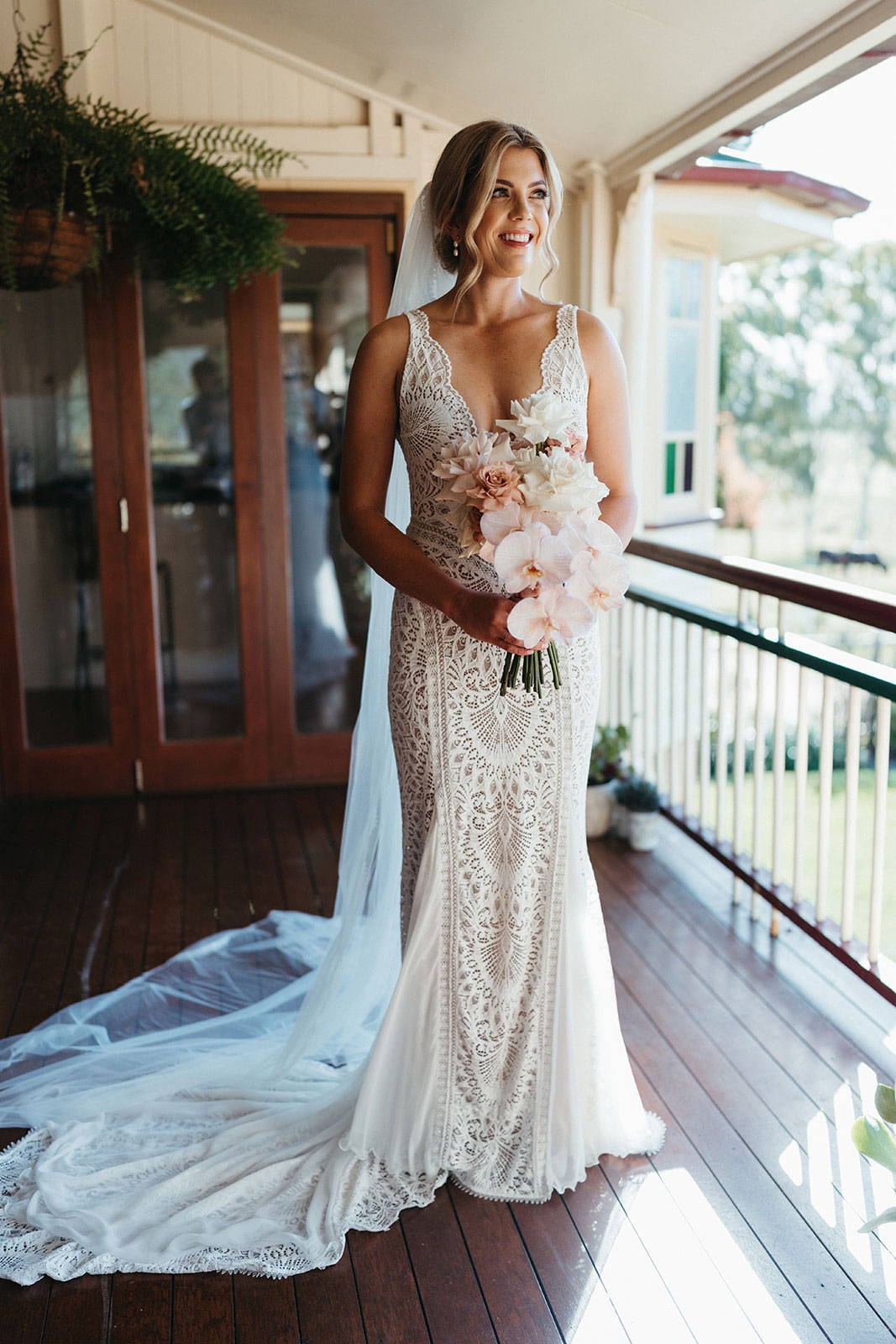 Which dress did you wear and how did you know it was 'The One'?
At my initial appointment I fell in love with Sol. However, two weeks before my measurements were due, Chelo was released and I just knew I had to try her on. When I stepped in front of the mirror, I could immediately picture Matt's reaction as I walked down the aisle and I knew instantly it was the dress for me.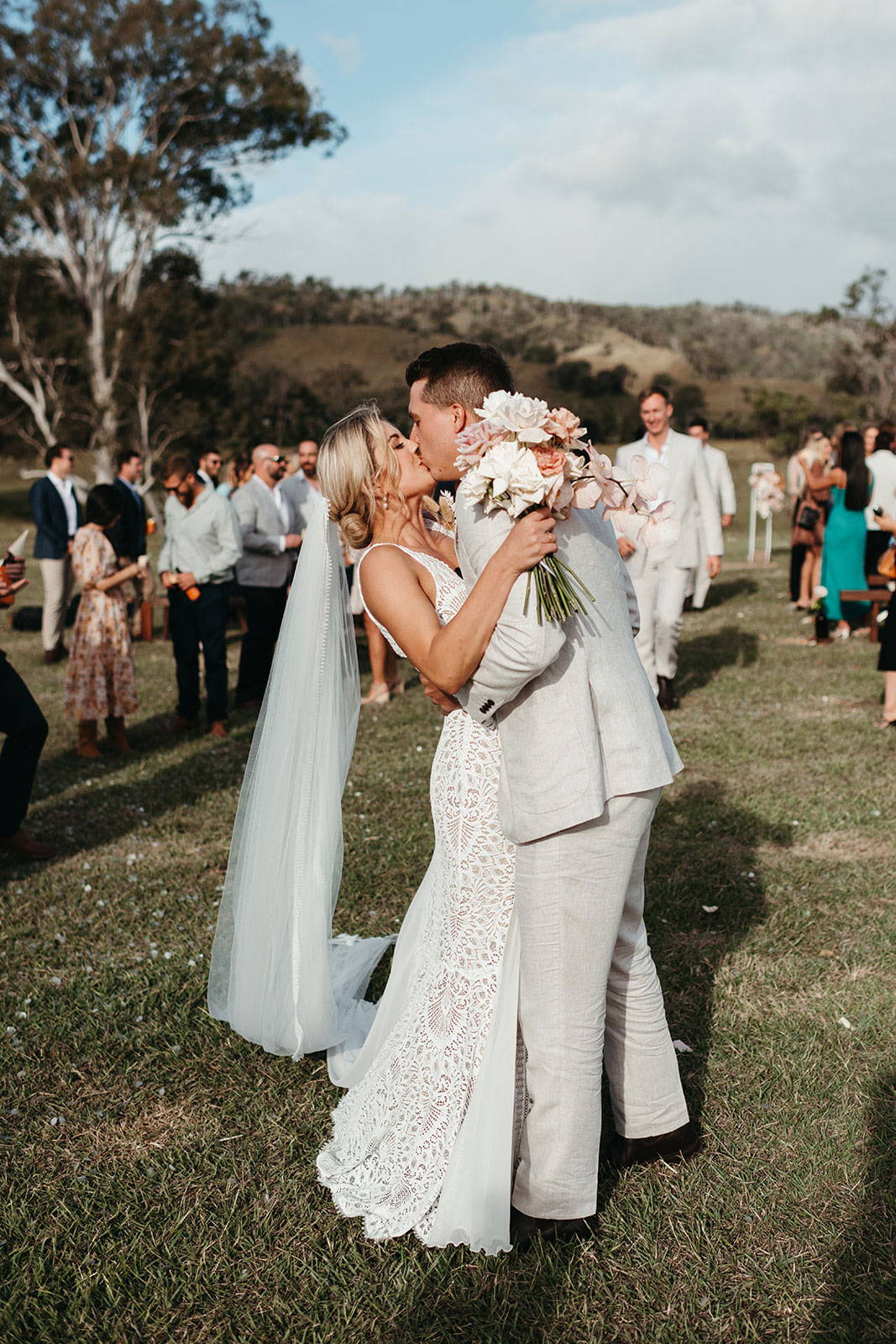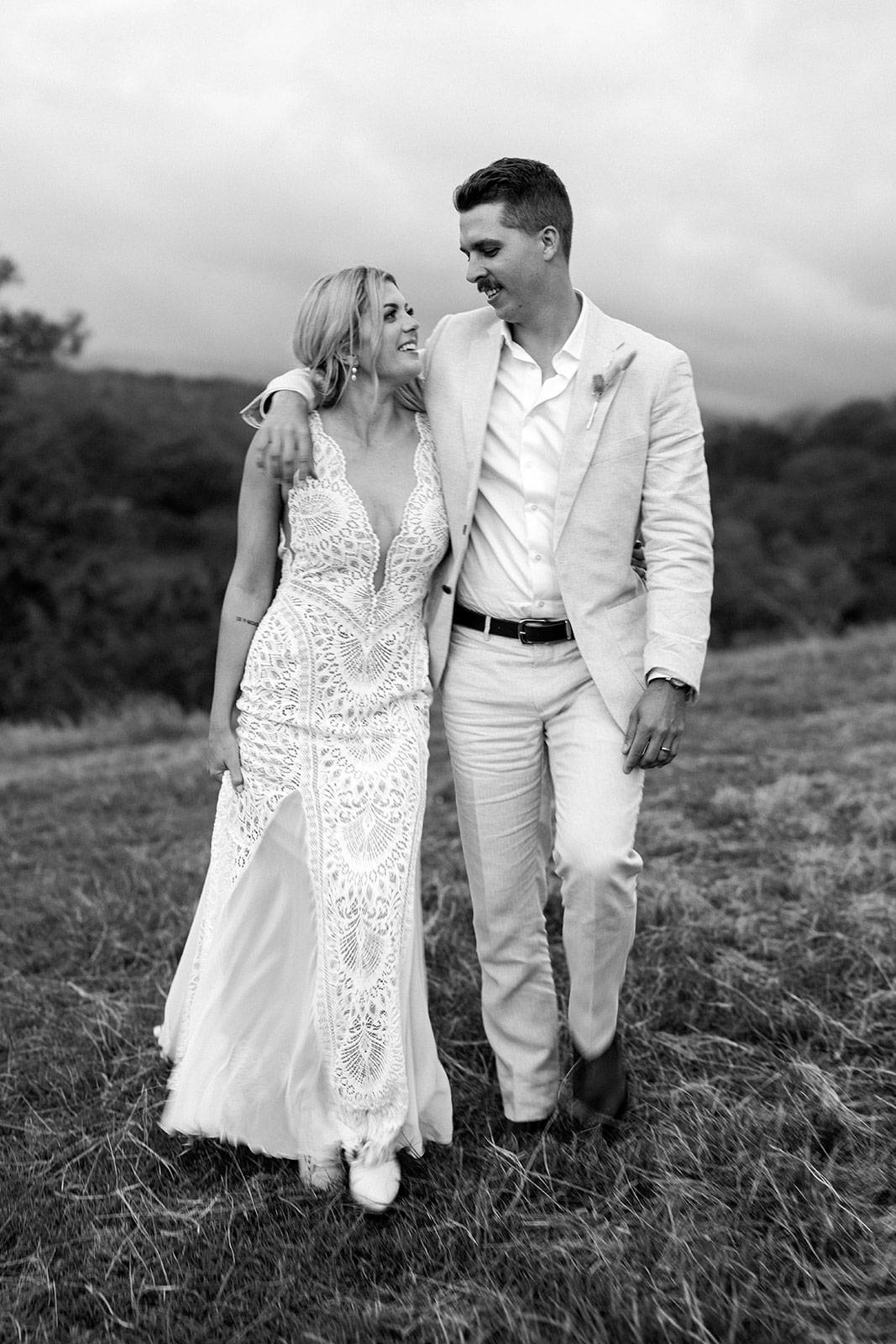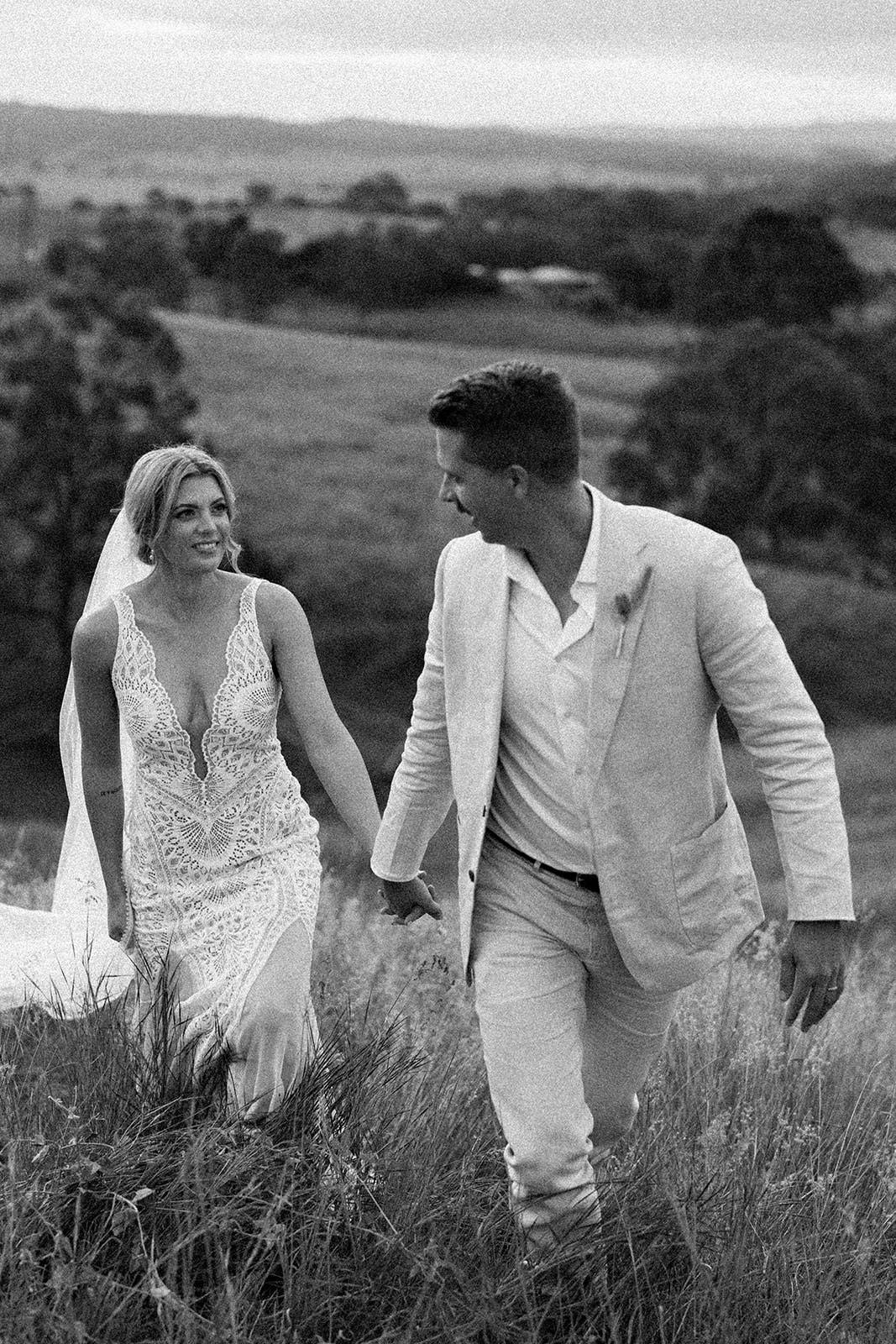 Tell us about your experience when you found your dress.
Did you buy your wedding dress online or visit one of our Showrooms?
The girls at the Gold Coast showroom were so incredibly helpful, especially when it came to changing my order. Due to Covid, my mum couldn't make my second appointment but our beautiful GLL consultant made sure she got to see all the right angles over FaceTime.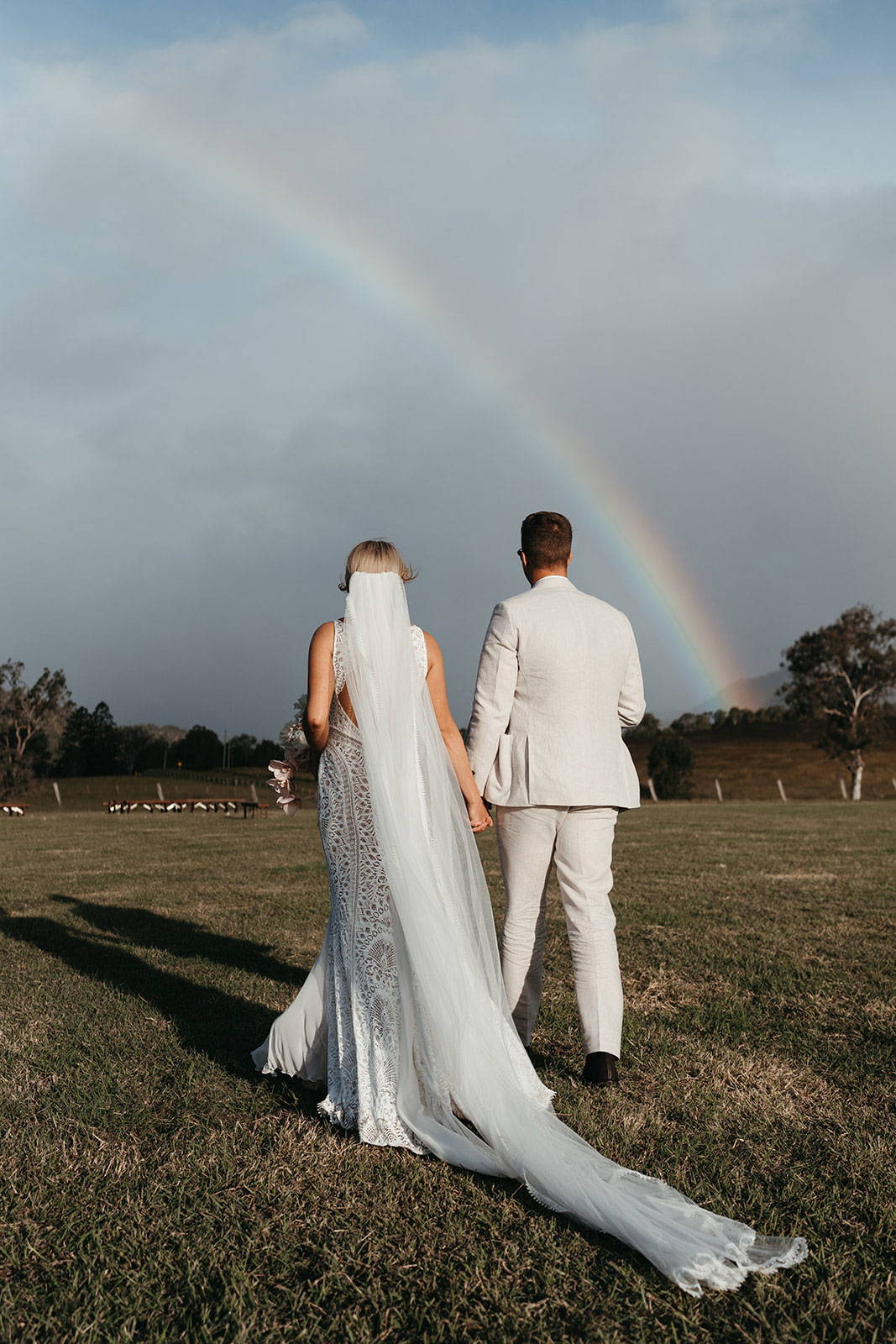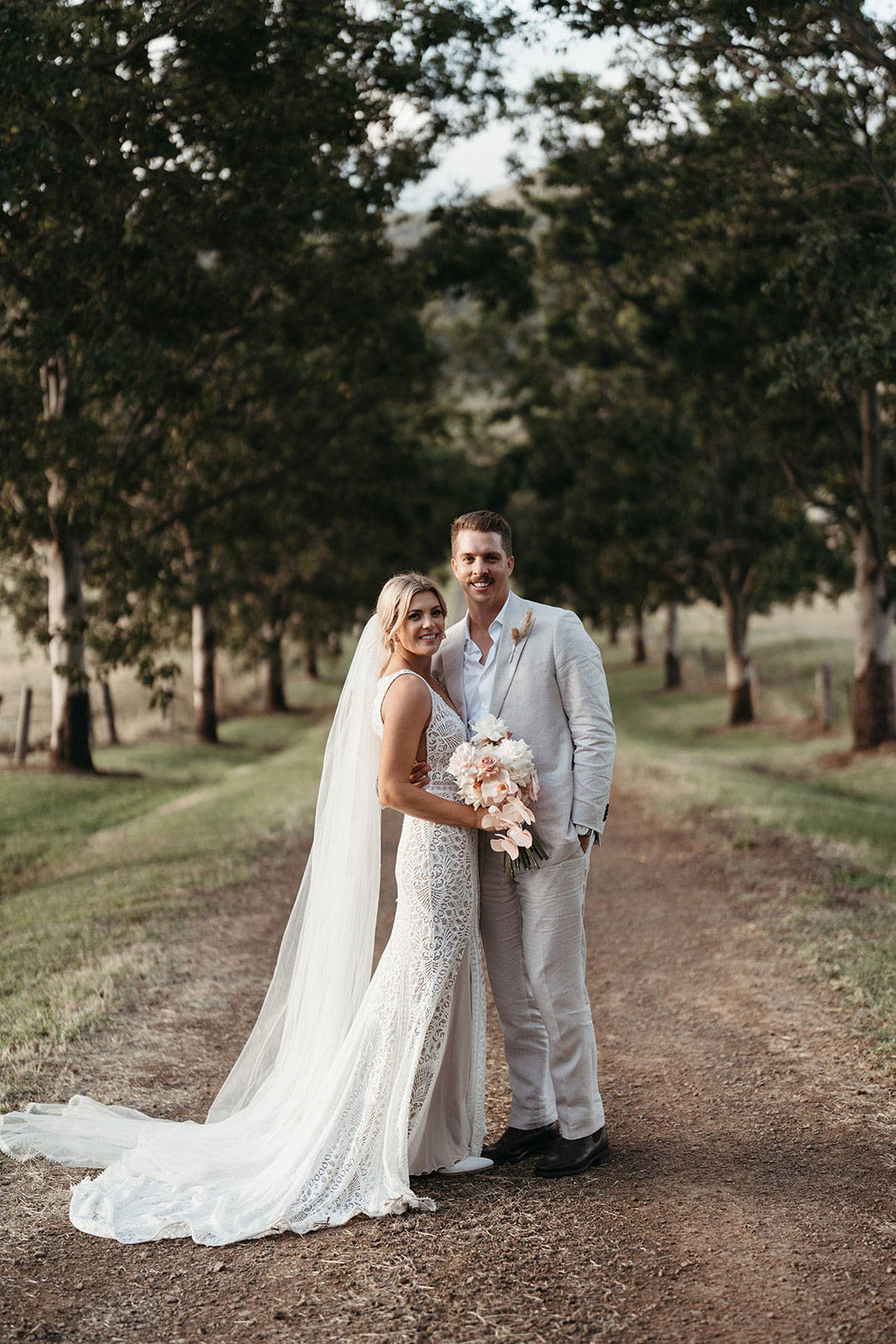 How did you feel in your dress on the day?
Matt often tells me I am beautiful, but it's not something that I've ever really felt - until the day of our wedding! The detail in Chelo is so stunning and the compliments were endless.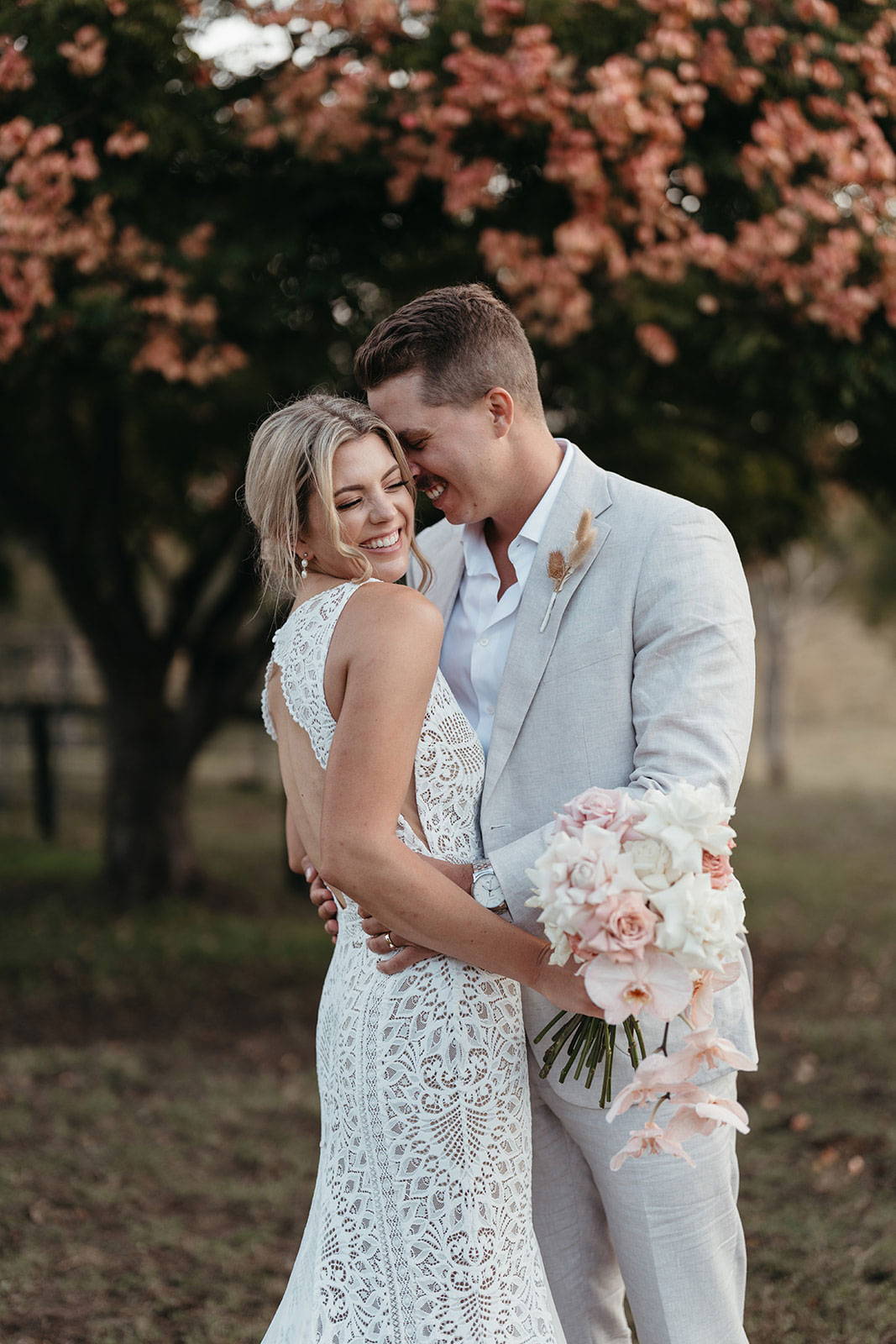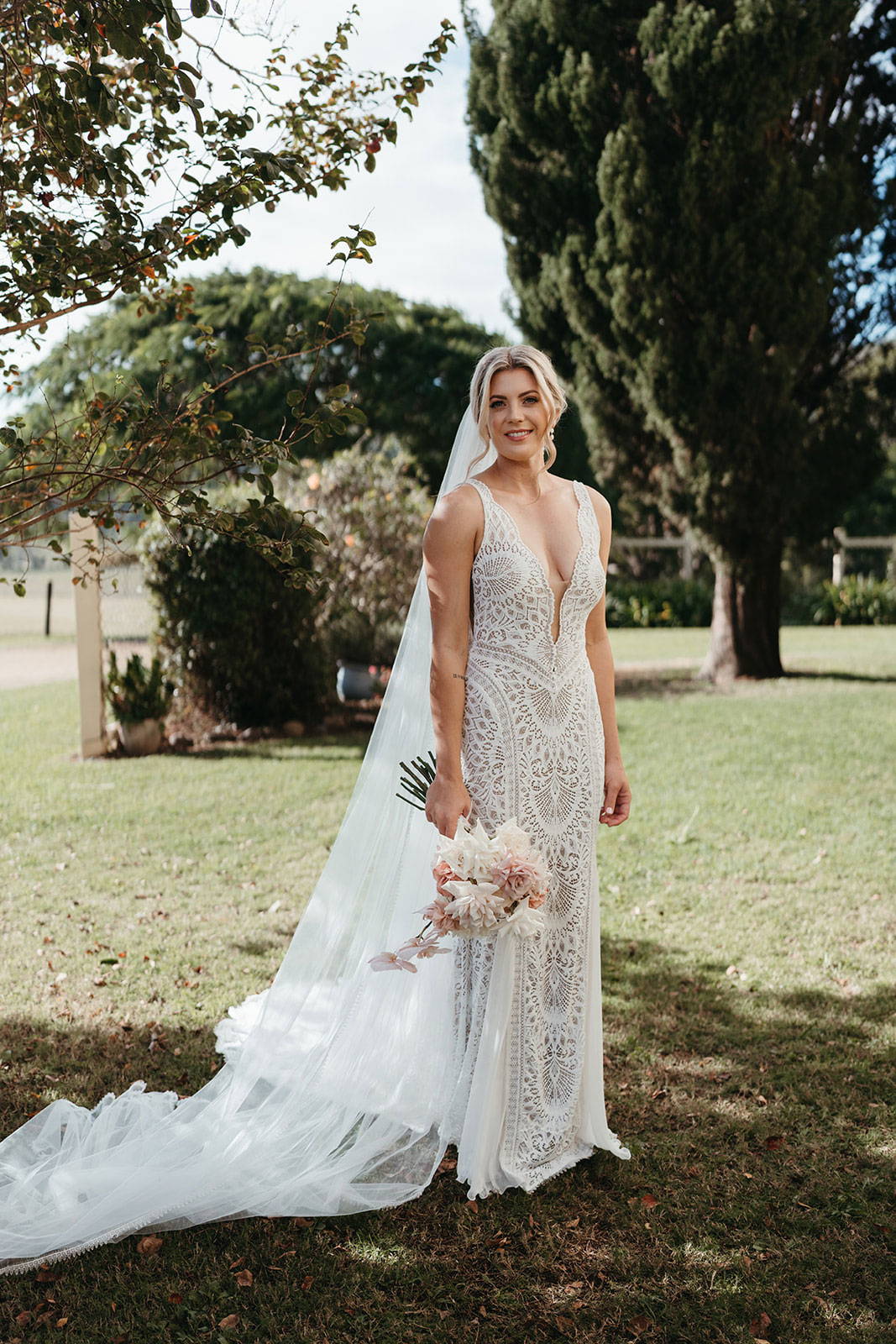 Where did you get married?
Tell us about the location & the style of your wedding.
We got married at a family friends property in Hillview, Queensland. We had a cocktail, festival style celebration with giant tipis, a pizza truck and a donut tower for dessert. Most of our guests stayed onsite in glamping tents. Matt's only request during the whole planning process was to have a venue that had no curfew - and boy did we make the most of it, partying until 5am after hours of dancing!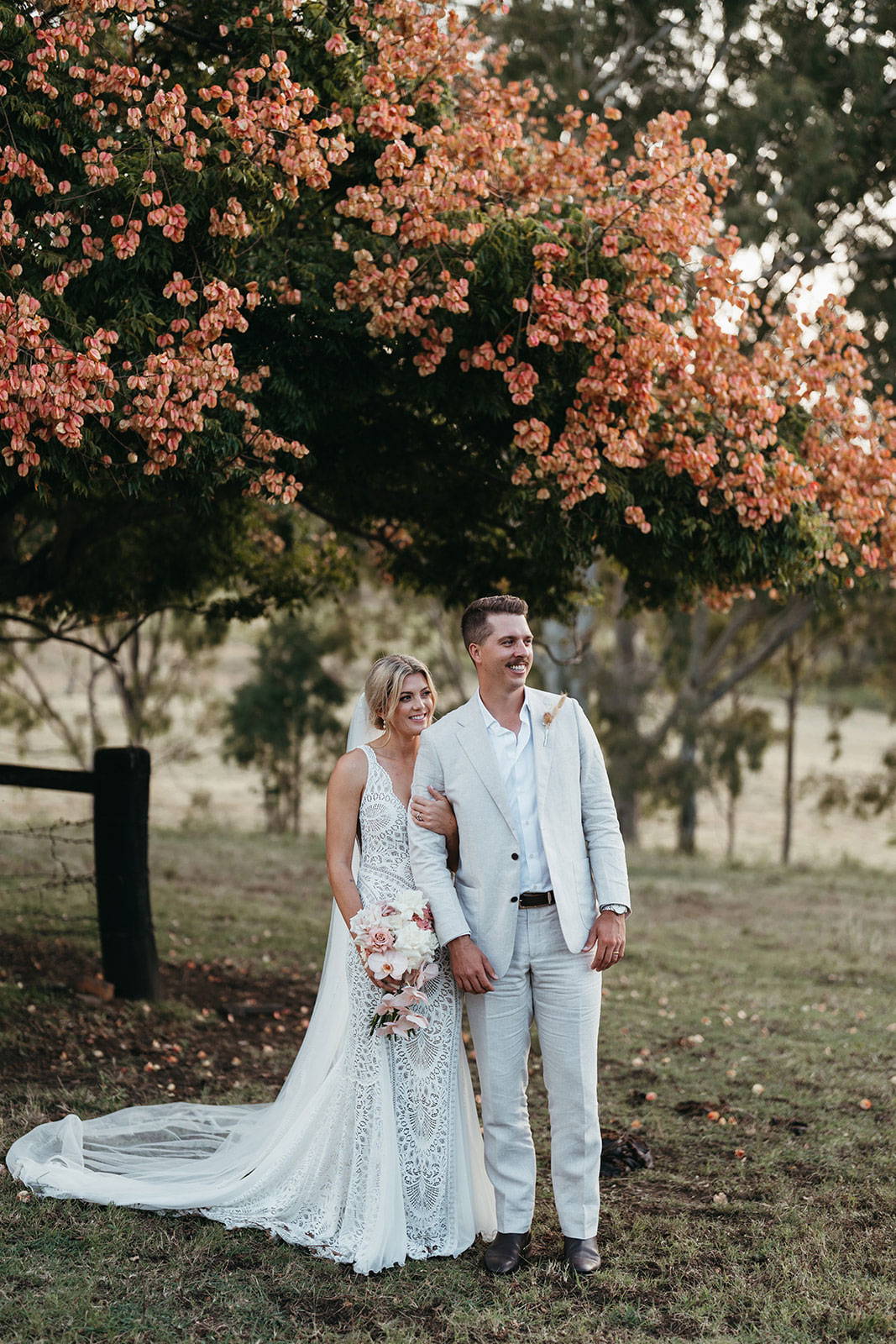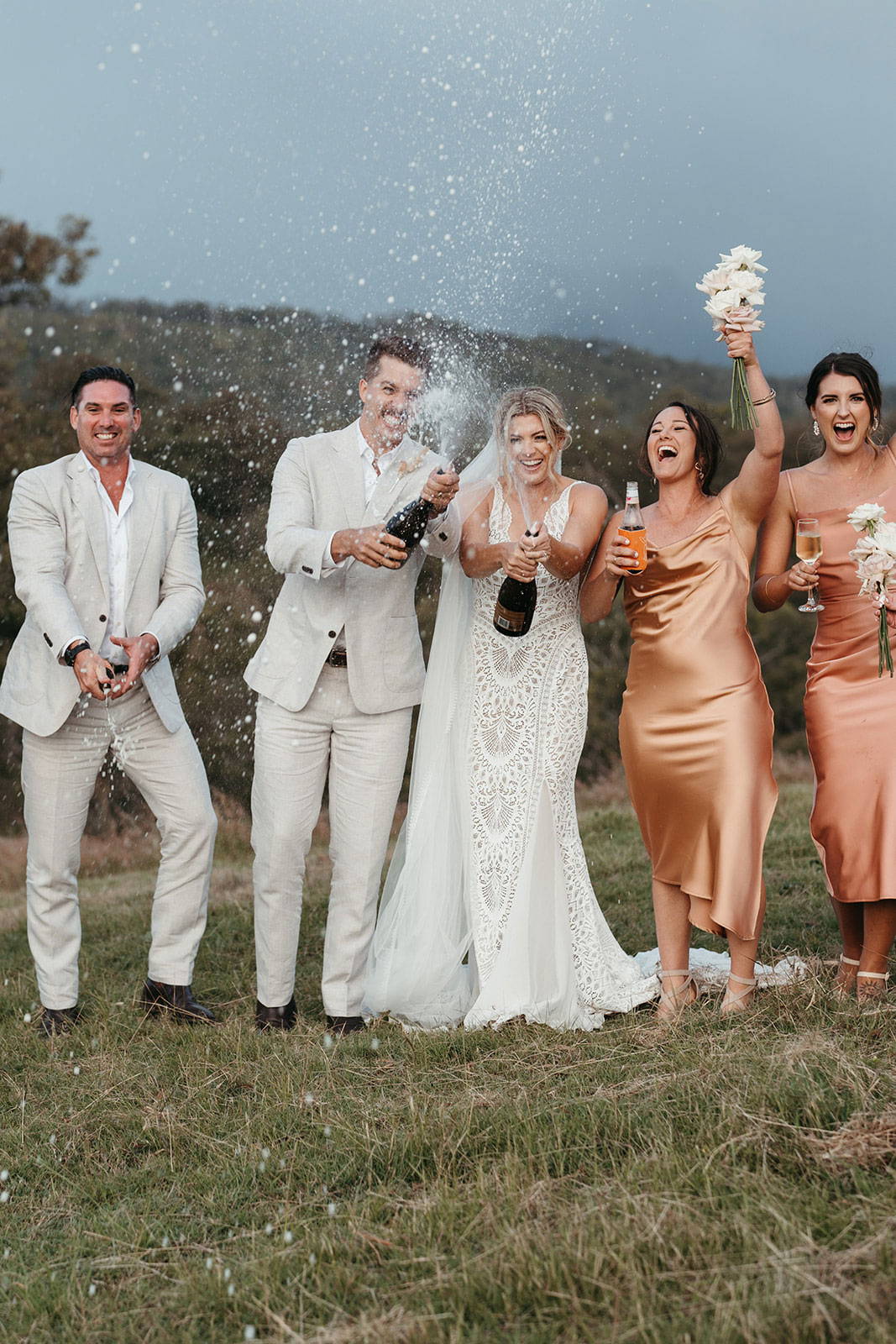 Tell us about your hair and makeup look as well as the accessories you chose.
I wanted to keep my hair and makeup fairly simple, especially as I don't often wear makeup. I chose a low, textured bun to show off the back of my dress and completed my look with the Chelo veil.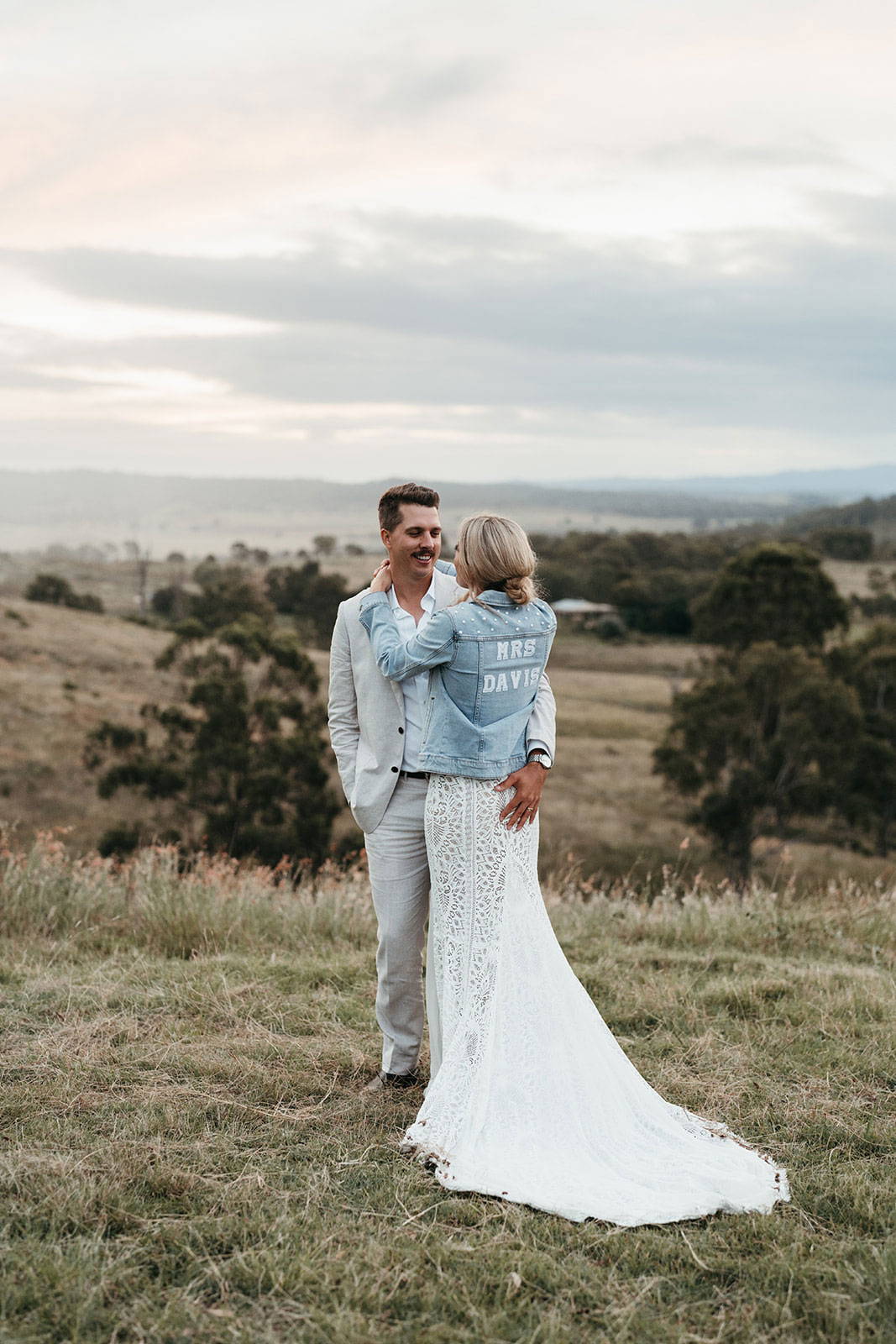 What made your wedding day extra special?
Matt and I often talk about the insane amount of love we felt on the day, not only for each other, but also from our guests. We were so lucky to be surrounded by all of our favourite people, including our vendors - many of whom are now great friends.
The funniest moment on the day was…
When we rigged our speech sweep. We let our guests know in advance that we would be choosing a name at random to do a speech after our best man & maid of honour. On the night, we decided to just choose the one guest neither of us had ever met - a partner of one of Matt's good friends. He absolutely stole the show, sprinting to the microphone and telling everyone how stoked he was to be at "Mitch & Karen's" wedding before breaking into a spontaneous rendition of Love Story - even the band joined in! It was such a random moment that brought so much joy and everyone was still talking about it the next morning.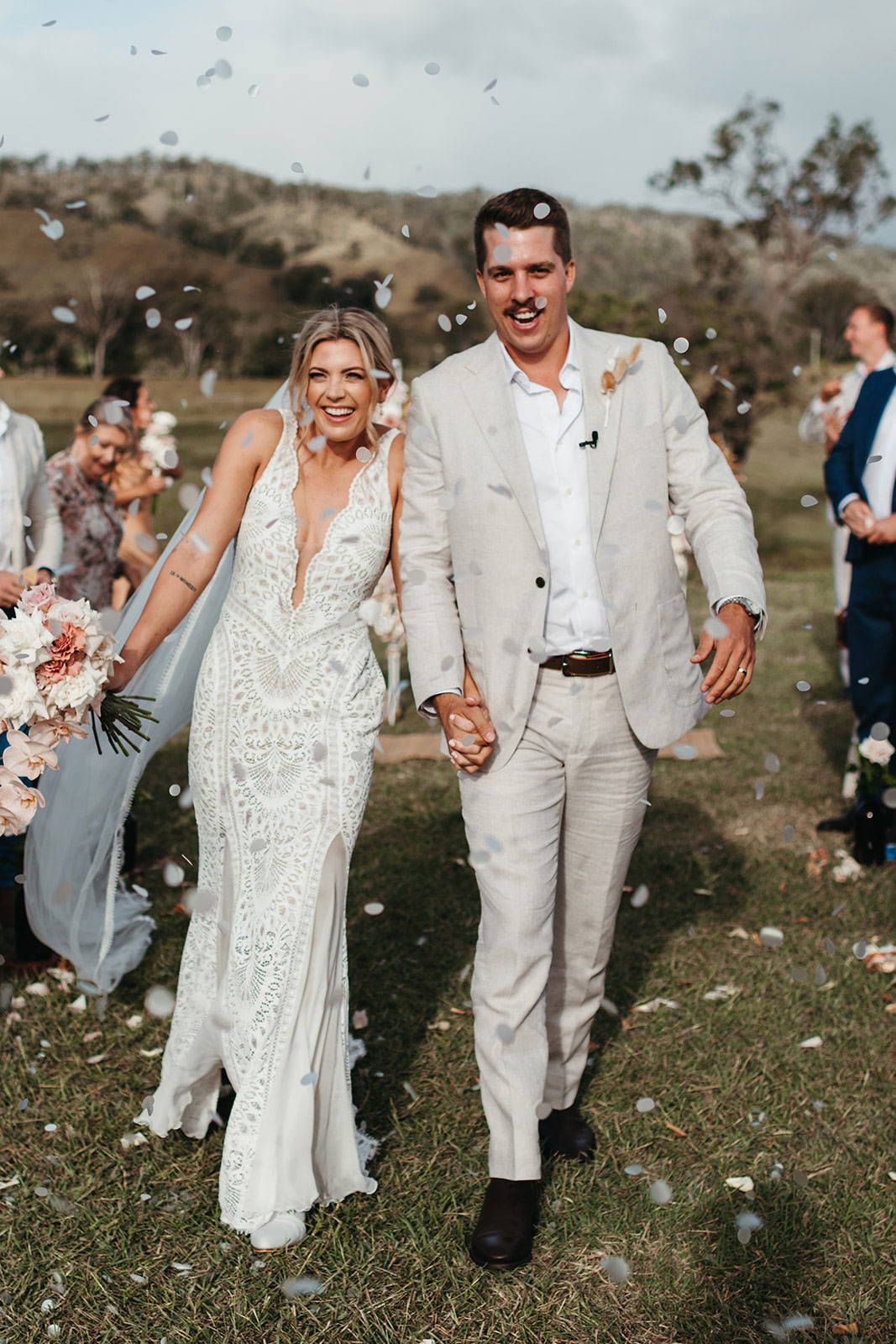 Where was your honeymoon?
We spent a week mini-mooning in the Whitsundays - Airlie Beach and Hamilton Island. For us, it was the perfect mix of adventure and relaxation.
Any last advice or words of wisdom that you can share?
No matter what happens, your day will be absolutely perfect because you are making a commitment to the love of your life and celebrating that commitment with all of the people who love you both.

A few small things that didn't go to plan for us, but made our day so much better:
6 weeks out, our mobile bar pulled out due to double booking. I was devastated, especially given we were organising everything from over 2000km away. But then we found our replacement bar and it was like it was meant to be - I wish we could have found them initially!


On the day of our wedding it was lightly raining all morning and I was pacing the balcony praying for the threatening clouds to hold off. In the end we had no rain and were treated to the most beautiful rainbow immediately after the ceremony.


My veil blew out of my hair in the wind, right as we shared our first kiss - a little hiccup that turned out to be such a perfectly timed moment.